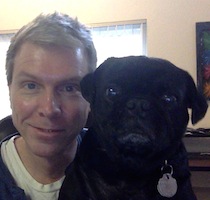 Filed by Jonathan Corbett

|

Sep 10, 2014 @ 12:21pm
5. The megachurch pastor who said that women are homes for penises, like himself.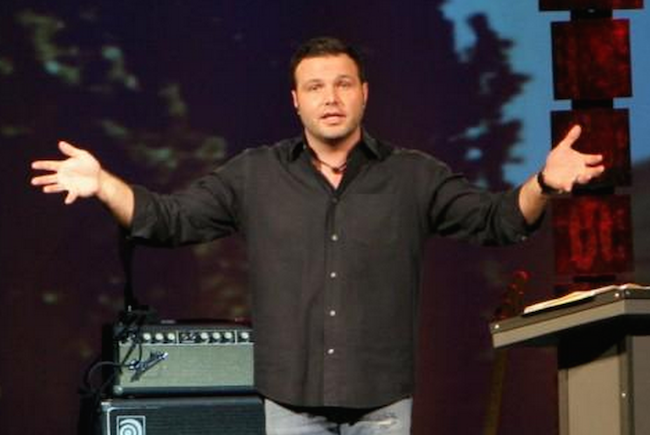 (via Twitter)
If you're in the nightclub business and are looking for a new venue in the Pacific Northwest, you should look in to one of the giant spaces formerly occupied by megachurch pastor Mark Driscoll. Because several branches of the Mars Hill Church he founded will be closing. Turns out, a lot of people aren't interested in seeking guidance from a guy who thinks a woman should bow down to her abusive husband and apologize for "not bending to his will." Or someone who would go on a church's online forum under a fake name to say that a woman's body is basically a home for a man's junk. If that weren't enough reason for the flock to flee, he's also being accused of mishandling church funds, along with loads of other unholy behavior. Put simply, he's a dick who should spend less time preaching, and more time praying for forgiveness.
.
4. The Utah schoolteacher accused of plagiarizing a Christian romance novel and sexing it up.

(via Twitter)
There may be an opening for a teaching position in a Salt Lake City area elementary school soon, because one of its educators has been accused of plagiarism. Rachel Ann Nunes, the author of dozens of Christian romance novels, says that Tiffanie Rushton published an e-book that was a total ripoff of a book of hers called A Bid For Love. What Rushton is most upset about is that the biggest difference between her Christian-themed, non-graphic-sex story and Rushton's are the parts with the very non-Christian, graphic sex. Plagiarism can be tricky to prove, but the evidence in this case is pretty convincing. Even worse for Rushton, it now appears that this wasn't first time the schoolteacher has ripped off another author's work. It's important to teach kids right from wrong, and that probably shouldn't be handled by teachers who write wrong.
.
3. English councillor who called sex chat lines with his government phone.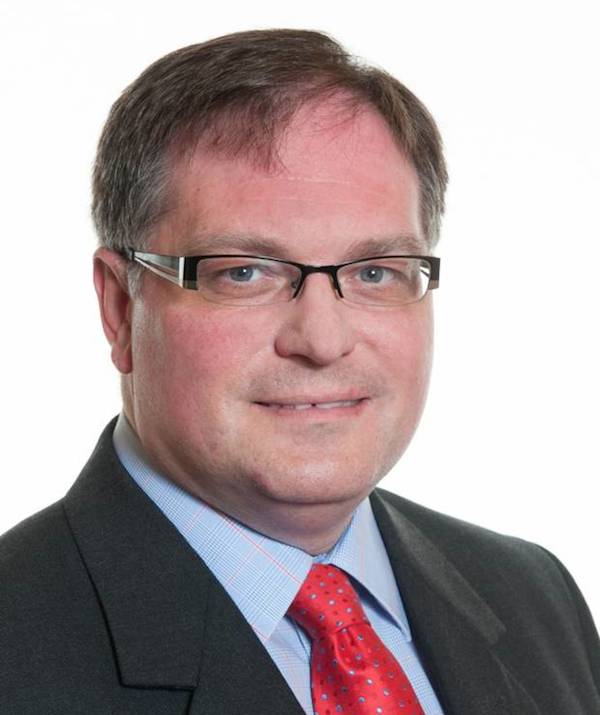 (via BBC)
The biggest shock regarding the story of Wiggan City Council member Robert Bleakley is that he still has a job. Because most people would be fired after an investigation into your text-messaging and porn-viewing history on a government-issued phone reveals that you have a "problem with women." The second biggest shock is that he was also calling sex chat lines. Who still does that? Wiggan must be a pretty understanding community, because it'd be pretty reasonable to think he'd be shown the door for being caught saying, "No wonder women are just cooking and washing material," and claiming women are "idiots." Instead, his phone was taken away and he's lost his Internet privileges. Considering it'll be really tough to accomplish much without those things, maybe government work still makes the most sense.
.
2. The Colombian model/DJ who makes a fortune pretending to be a DJ.
Everyone knows that modern DJs don't spin records, scratch records, or do much of anything that resembles actual DJing (unless you count drugging and boozing). Nothing new about that. Everyone also know that millions of people nap on the job and slack off any chance they get. However, when you're caught on tape doing it, you deserve to lose your job. That's why Colombian model-turned-DJ Natalia Paris should not be employed as a DJ after this hilarious video surfaced showing her touching knobs and faders after hitting the space bar on her laptop. Nothing wrong with faking it till you're making it, just try to keep your eye out for cameras.
.
1. The hardware store manager arrested for jizzing in his coworker's coffee.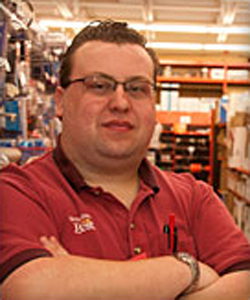 (via The Smoking Gun)
Coming in at number one (by a long shot) is hardware store manager John Lind, whose next gig might be with the Minnesota Department of Corrections after admitting to police that he ejaculated in a female coworker's coffee. The woman called the cops after noticing that her coffee often tasted nasty, just after spotting Captain Nasty hovering around her desk with his hands "near his genitals." Lind told police that he supplied the makeshift Coffee-mate "to get her attention." I'm guessing he didn't have her phone number, or he would've tried to contact her in a more mature way, like sending her pictures of himself jacking into his own coffee.
(by Jonathan Corbett)