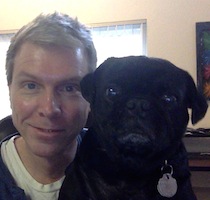 Filed by Jonathan Corbett

|

Oct 03, 2014 @ 5:08pm
5. The middle school principal who dabbles in sexy slasher flicks.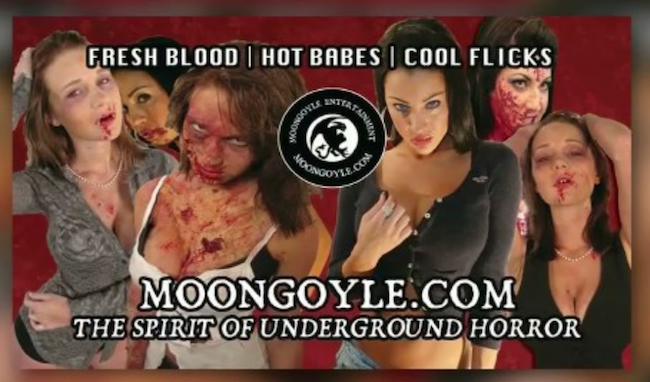 (via WFSB)
Hopefully, the horror films being made by Moongoyle Entertainment become moneymakers, because one of the company's owners has been suspended from his job as the Principal of Granby Memorial Middle School in Connecticut. Evidently, some uptight parents objected to the guy supplementing his income by making slasher movies that contained "nudity and sexually charged language." One concerned citizen said, "If you're dealing with anybody underage, you need to have a complete clean slate." Good luck filling that position! The guy makes movies. Parents in Connecticut need to lighten up, and be thankful their kids aren't going to school in Louisiana.
.
4. Former Secret Service Director Julia Pierson.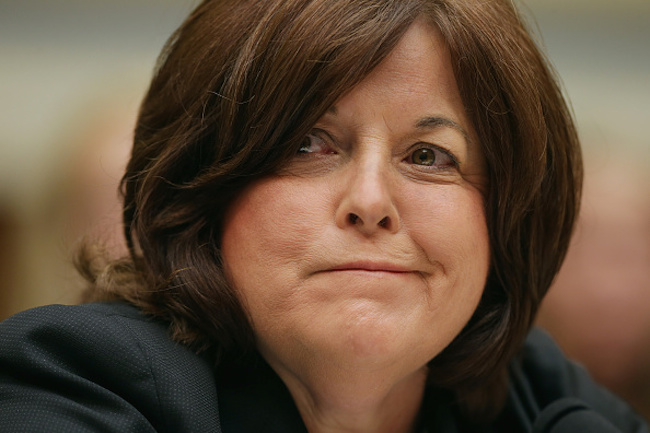 Do you think you have what it takes to protect the world's most powerful person? Hell, even if you don't, if you could come up with a decent plan to keep crazy people from being able to enter his home and take a high-speed tour of the place before being apprehended, it would be a vast improvement compared to the person who just stepped down as Director of the Secret Service. That person is Julia Pierson, who is responsible for the recent open house at the White House where an intruder was able to penetrate the security systems by conceiving and executing a brilliant plan to hop the fence and run across the lawn.
.
3. University of Cincinnati football program employee, penis rubber.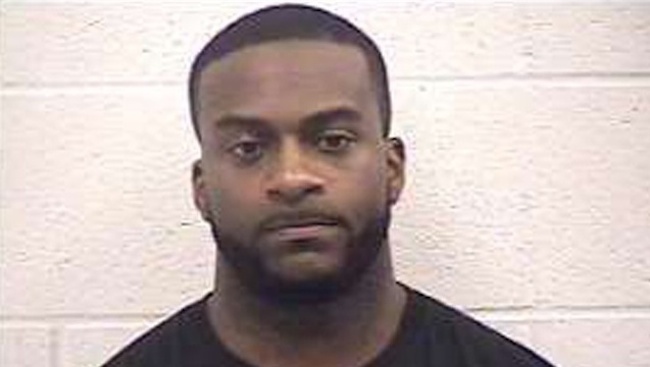 (via WLWT)
The University of Cincinnati will be looking to fill a position in their football program next week, after learning that their Director of Player Welfare and Development was arrested in May for rubbing his genitals on a 73-year-old woman in a grocery store. Antrione Archer may know a lot about college football, but his pick-up technique still needs some development. Because his current go-to move is asking elderly women to help him find vitamins, and when they bend down to look, pulling out his penis and rubbing it on their backs. The only good news for Antrione is, since the incident was caught by surveillance cameras, he'll at least be able to study game film.
.
2. Possibly racist Boston Herald cartoonist Jerry Holbert.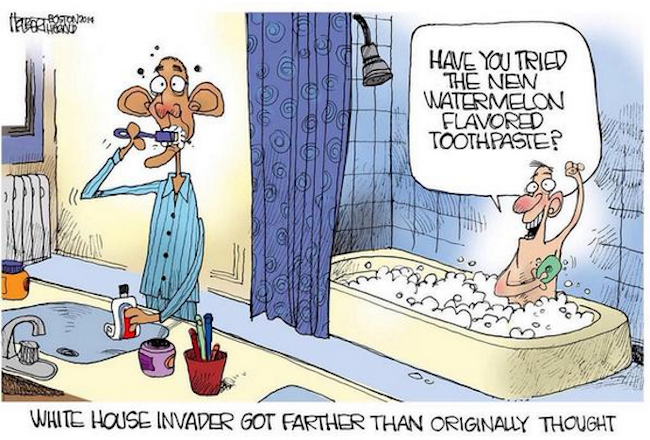 (via The Fix)
Boston Herald cartoonist Jerry Holbert either has a tiny, slightly racist bug up his ass, or he's so tone deaf in regards to race that he has no business working as a political cartoonist for any major newspaper. I would say he'd be fired from even a college newspaper for a cartoon about Obama with a random, unfunny watermelon reference, but he wouldn't, because no editor of a college paper would've run the cartoon. "Watermelon flavored toothpaste?" Really? He's so clearly trying to push people's buttons with the "yeah, bitches-I went there!" reference, that the whole thing seems like it was Holbert's way of going out on his terms, before the door to the entire newspaper industry closes on his ass.
.
1. The loony lovebird owners from everyone's favorite episode of Kitchen Nightmare.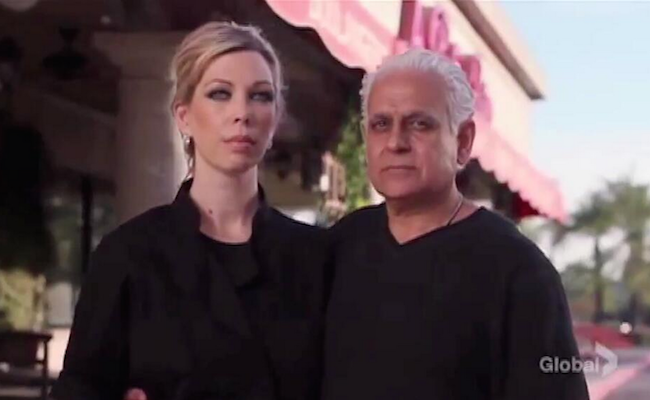 (via Twitter)
Anyone familiar with the Amy's Baking Company know that owner Samy Bouzaglo and a knife are a bad combination. Whether he's using one to cook, or waving it around on the sidewalk while trying to gut a loud drunk who was thrown out of his restaurant by his equally unstable wife. The craziest thing about the incident is learning that Amy's Baking Company is still in business. Are people still going there to eat, or has it become an Arizona tourist attraction that people stop by to taunt the owners like they were monkeys at a third-world zoo? No charges were filed, but Scottsdale police are still investigating the incident. Whether Bouzaglo gets charged or not, Amy's Baking Company needs to be stopped, so its owners are forced out of the restaurant business, and back in the reality TV game where they clearly belong.
(by Jonathan Corbett)