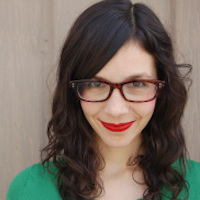 Filed by Meg Favreau

|

Jul 07, 2015 @ 1:30pm

"I don't know why it's so impossible for everybody in this office to act like a goddamn adult." (via Thinkstock)
Hello, Kopencky Company Family!
HR here. Look, I give zero shits about what you guys do in your personal lives, but I get paid to be your work mommy because, for some reason, a group of adults can't manage to do things like not steal each other's lunches or touch each other's butts for the eight goddamn hours a day that they're in an office. You people are exhausting, and since you apparently need constant reminders in order to be decent human beings, here are some goddamn reminders.
Company fun run
Our insurance premiums are going to go WAY up if Don has another heart attack, and we can't tell him to his face to stop eating Cheetos (although whoever left him that anonymous note that I publicly denounced, please know that I privately agreed with you. STRONGLY). To that end, we're forcing everyone to exercise with this company-mandated "fun" run that almost all of you will find demeaning, embarrassing, and really just awful to participate in. Except Jill. WE ALL KNOW YOU RAN A MARATHON, JILL. SHUT UP ABOUT IT.
Bring your child to work day
It's next Tuesday. You are all welcome to bring your little shits, except for Stephen. I know you and your pale wife are doing that "no negative reinforcement" thing, but last year, all you said was "Great stream, buddy!" when your kid peed on my aloe plant. Never again.