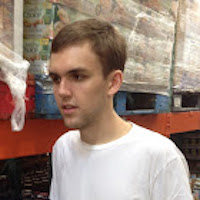 Filed by Bijan Samareh

|

Oct 21, 2015 @ 5:35pm
An autistic Applebee's employee worked three days a week for nearly a year without getting paid. Caleb Dyl, a 21-year-old from Portsmouth, Rhode Island, got a job at Applebee's through a job-placement program organized by the "Resources for Human Development" — a state-funded nonprofit organization seeking to "empower people as they achieve the highest level of independence possible." He started out doing an unpaid trial run as a prep cook. After they deemed his performance acceptable, he was supposed to start getting paid, but it just never happened.