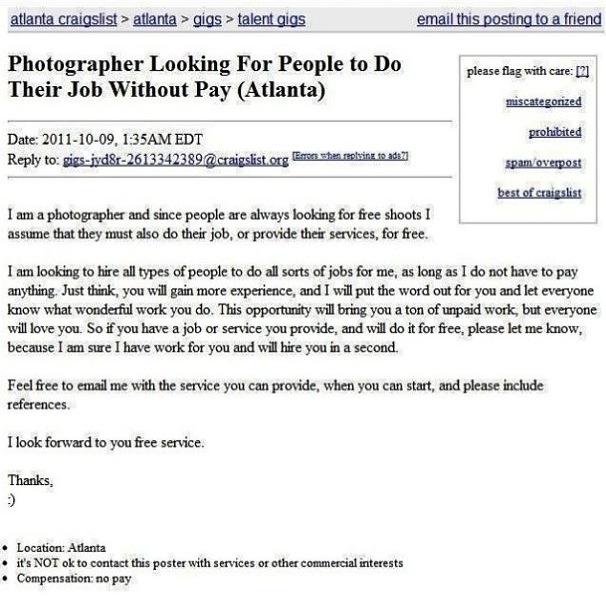 We made our intern come in on the weekend to write this. We make him say "we."
Freelance (v) - Pre 2007: To work for money on a job-by-job basis. Post-2007: Do what we say in the vague hope of a slice of pizza.  
The ad poster may be a photographer, but the redditor who posted it claims to be a makeup artist who sympathizes. As writers and part-time background extras, we feel you, too. Anyone who has ever had the misfortune to work in entertainment, fitness, programming, or any other industry where you're pretty much on your own can relate to this ad. Also, anyone who has had the misfortune of being unemployed during the past 5-6 years, or the misfortune of being between 18-30 right now. Also, any teenagers who wanted summer jobs. Frankly, at this point, we wouldn't be surprised if the police departments were asking dogs to come sniff drugs on their own time just for a letter of recommendation that says "Bowser is a very good dog."
Sigh. F**k this economy.