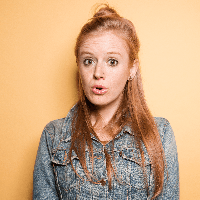 Filed by may wilkerson

|

May 26, 2017 @ 4:40pm
Ready for your mid-Friday cry? Let's do this!!! Tia Benbow is a beloved employee at Firestone Complete Auto Care in Columbia, South Carolina, whose co-worker Eric DeAndre Amos describes her as a "very loyal employee" who is "hard working, and determined to make sales."
But Benbow, who commutes 40-minutes to work each day, recently had some health problems and subsequently, couldn't afford to get her car back from the shop. So she was forced to give her two-weeks notice on Monday, she told ABC.
Upon learning of her financial woes, the team's manager, Charlie Brown, organized for everyone to pool their money and they collectively raised $1,300 to help Benbow with her financial troubles, ABC reports. They had planned to surprise her at the end of the week, but when they heard she was putting in her two-weeks notice, they decided to surprise her earlier this week.
She lost it. And so will you, after watching the touching video of Benbow's emotional reaction to her co-workers' generosity, which Amos shared on Facebook:
Well, that was a much-needed break from a bone-chilling news cycle!
In the post, Amos wrote:
PLEASE SHARE IF YOUR RESPECT LEADERS>BOSSES:

Touching moment happened at Firestone Complete Auto Care Garners Ferry Rd in Columbia SC;

"Nearly all men can stand adversity, but if you want to test a man's character, give him power."
-Abraham Lincoln

Following the quote above, Charlie Brown showed just that. Tia is a very loyal employee at this establishment, hard working, and determined to make sales as a Tire Manager here. It's really hard to just not work for a great leader, Charlie not only leads us (his employees/team) towards a successful day each and everyday he works, but Is extremely thoughtful on our inputs aswell when it comes to improving our store in satisfying customers and us, also improving the stores overall performance. It doesn't stop there, this man treats us as if each and everyone of us is a very important contribution to his store, by thanking us every chance he get on everything thing we do (even on fixing our mistakes). By doing this and also treating everyone equal with no favoritism, and putting his foot down when needed, it makes you literally want to work for him. Tia at one point drove over an hour one way to work for Mr.Brown until she decided to move closer to make the trip down to 40mins, she made a few sacrifices to do so but done them because of the work environment we were in was worth it. Well in this particular incident we ALL fall on hard times every now and then you'll never know what's going on with the next person but in Tia case her situation threatens her future with us at Firestone due not able to make the trip back and forth, her work performance is outstanding and Charlie wasn't having it, though this isn't the first time he has done an very Generous Contribution toward helping his employees (that mostly comes out of his bonuses from our store) he pull us all together to make it possible to get her back on her feet again, and our team does just that!! We all pulled together and managed to get her the money needed to take care of her situation and continue working with us at this Store!!! Just wanted to thank Charlie for being one of the best Store managers out there and being extremely thoughtful of his employees, all I ask if you read this SHARE IT and let Charlie Brown get the recognition he well deserves!!
Benbow now has her car out of the shop and was back "hard at work" by Tuesday, Yahoo reports.
Meanwhile, Amos' post has been shared over 20,000 times and he followed up to say that the ongoing internet love has made Benbow "teary eyed everyday since the event." He said people have been flooding his inbox with offers to help, so he set up a GoFundMe to help raise some extra money for her.
"They care. They wanted me to stay," Benbow told ABC. "I had put in a two-weeks notice but they did not want me to leave. They said I was the reason they were making money, because I was making them money. It really touched me."
We should all strive to treat our co-workers and fellow human beings with this much generosity and kindness. Be the tire sales team at Firestone Complete Auto Care you wish to see in the world.