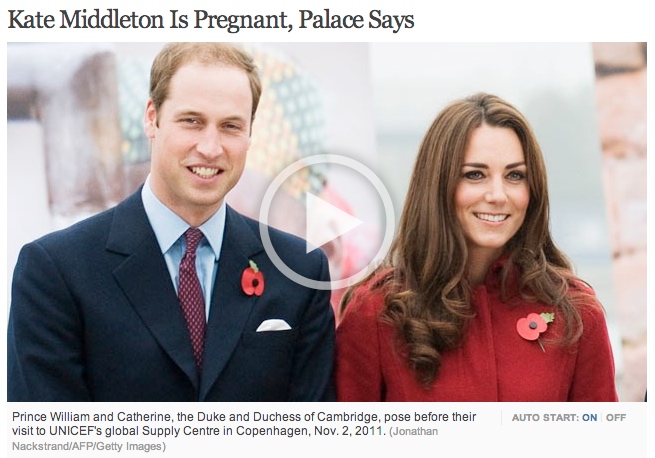 5. Non-Royal Babies - Buckingham Palace announced today that Kate Middleton is the British equivalent of knocked up (knickered up?), which means the stodgy old English monarchy is about to welcome a new generation of rich, self-entitled a**hole. The fetus is currently gestating in the royal womb, blissfully unaware of the life of boring ceremonies, drab clothes, and stupid paparazzi nicknames that await him. On the bright side, his hair has barely started thinning.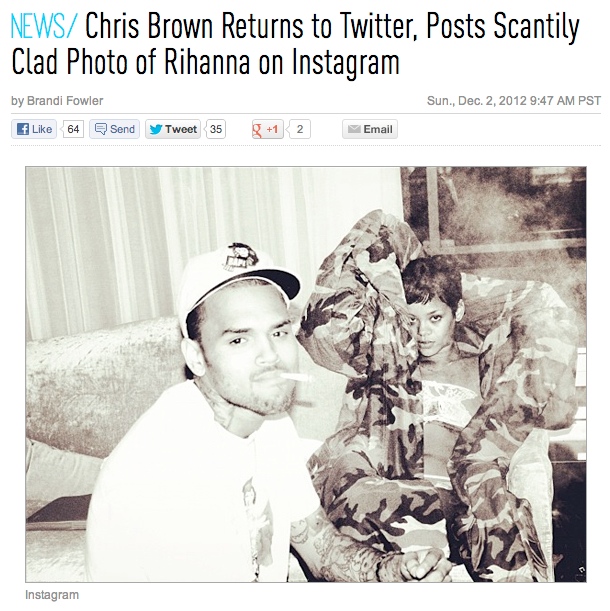 4. Everyone on Twitter - As inevitable as the sunrise or the tide rolling out to sea, human sewage treatment plant Chris Brown suddenly realized he'd gone a whole week without the misguided adoration of his thousands of mentally ill fans, and returned to Twitter with an Instagram photo that screams "Don't worry guys — I'm still the same unrepentant piece of floating waste you remember from seven days ago. See? The woman I beat within an inch of her life thinks so, too." Congratulations, you two. Congratulations, America.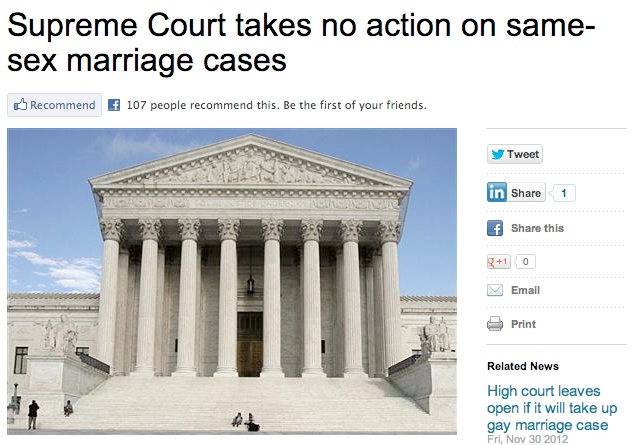 3. Gay people - Instead of deciding whether to rule in favor of or against same-sex marriage, the Supreme Court today chose to instead yell "Hey what's that?" and then run quickly out of the room. The Court calls it "a complex case," which is legalese for "Ugh, this is hard — can we talk about something else instead?" Of course, the justices may still discuss the issue at their weekly meeting on Friday, but that's starting to seem as likely as being the ring-bearer at a lesbian wedding in Alabama.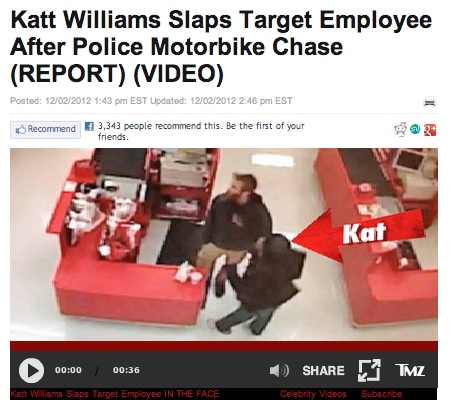 2. Katt Williams- For comedian Katt Williams, the last few weeks have been hilarious — to everyone but him. In an ongoing public meltdown that makes Charlie Sheen look like Charlie Brown, he has so far: been sued by comedy club patrons for ranting incoherently and walking offstage after 10 minutes, led police on a comically slow-paced motorbike chase, slapped a Target employee in the face for no apparent reason, scuffled with fans at a different comedy show, and been arrested in Seattle for threatening a bar owner with a pool cue. If he follows the traditional Eddie Murphy/Martin Lawrence Law of Public Meltdowns, we should be seeing him in a fatsuit in his inevitable comeback movie, Matronly Old Black Lady, in no time.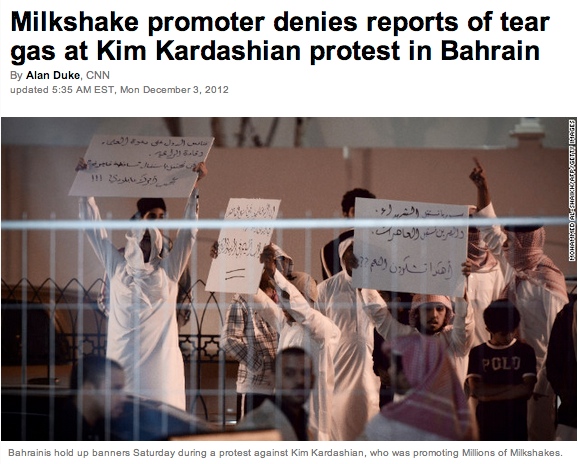 1. Kim Kardashian - Kardashian took a break from her legal battle with Kris Humphries — note: being divorced from Kim Kardashian takes infinitely longer than being married to her — to make a controversial (a.k.a. "unwanted") visit to Bahrain this weekend. She was there to promote her new chain of milkshake stores, because what could the Middle East possibly need more right now than overpriced frozen dairy drinks? Sunni Muslims protested the visit, either because Kim Kardashian represents the quintessential hypersexualized Western woman, or because they hadn't protested anything in approximately 15 minutes.