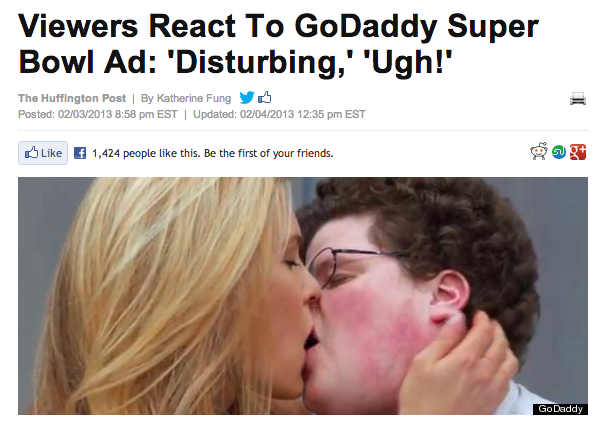 5. The nerd who got kissed in the GoDaddy ad: Sure, he must have known what he was getting into when the casting call read, "Male, early 20's, objectively repulsive." And shooting the spot had to have been a good time. But no matter how much he's getting paid, it can't feel good to wake up on a Monday and find out that the sight of you receiving physical affection inspired unbridled disgust in over 100 million viewers. We all feel that way when we're at our loneliest, but to actually see it confirmed as a trending topic on Twitter can't be good for the self-esteem.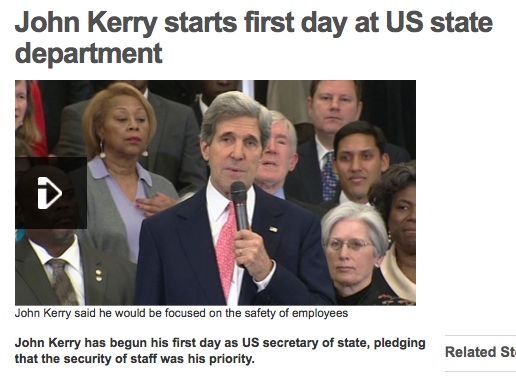 4. John Kerry. It's only his first day of work as secretary of state, and Kerry already has to deal with a bombing in Iraq, Israel arresting Hamas members in the West Bank, Vietnam cracking down on dissenters, Somalia's Islamists getting back on Twitter, and the general shitshow that is the world at any given moment. He was probably hoping he'd get to take it easy today since it's his first day—maybe get set up with an email address and password, introduce himself to his new coworkers, find out where the best place to get coffee is near the State Department—but there's no time to relax when your job is one constant suckfest. And today is only day one. Good luck with that.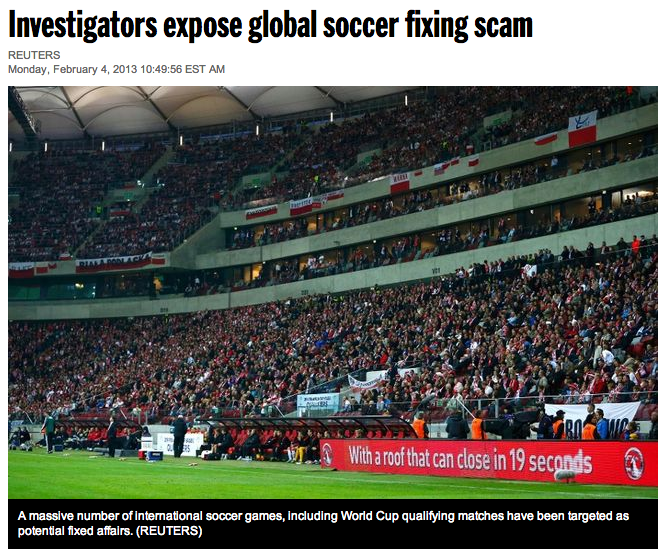 3. Soccer fans. If you're an American soccer fan, you already have to deal with the fact that your favorite sport is ridiculed or completely ignored by your neighbors and friends. Now it turns out that almost 700 games may have been fixed by international criminal organizations who we're guessing won't be going on Oprah to apologize. Welcome to the betrayal felt by those of us who follow cycling, baseball, football and every single other sport.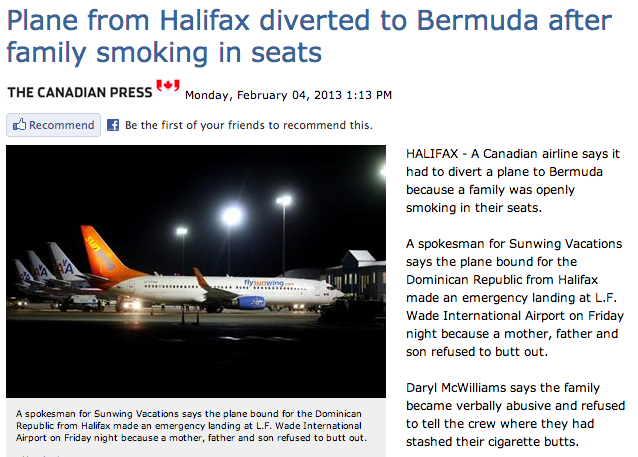 2. Everyone else on this plane: Yes, travelling with your family is tough, but these three couldn't just drown their years of resentment in tiny bottles of alcohol like the rest of us? The most objectionable person in this story is the son, who is apparently in his 20s. We already don't trust anyone who would vacation with his mom and dad once he's allowed to rent his own car, but it's a child's job to inform his parents when they're behaving in the wrong because they're old and the rest of the world has moved on without them. Here's hoping after they were deplaned they were ordered to take separate vacations and switch to Nicorette.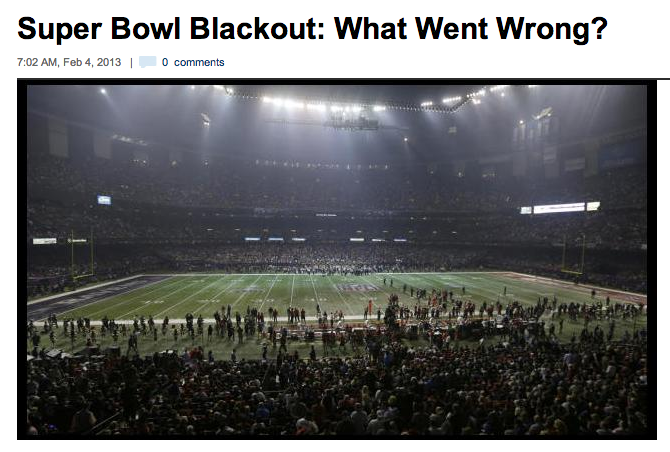 1. The electrician at the Superdome: Last night the country spent 35 minutes waiting for refs to decide whether it's legal for teams to play while holding glow sticks, or if miners' headlamps is the way to go. Many cast blame on Beyonce for using up too much power, because Super Bowl halftime shows are known for their muted subtlety without a lot of flashy lights. Look, you don't blame Beyonce for putting on too big a show. You blame the world's power grids for not being big enough for Beyonce. Thankfully the blackout only interrupted actual gameplay, because if the Destiny's Child medley had been cut off we might have had a riot on our hands.