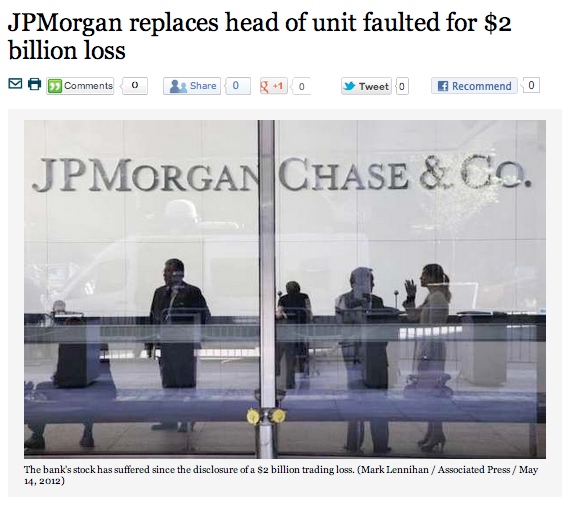 5. Everyone at JPMorgan Chase - Heads are rolling at the biggest bank in America, which suddenly has a lot of Fabergé egg on its face after a disastrous derivatives trade left the company with a testicle-shriveling $2 billion in losses. We just hope this doesn't do anything to hurt everyone's deep, steadfast trust in the banking industry.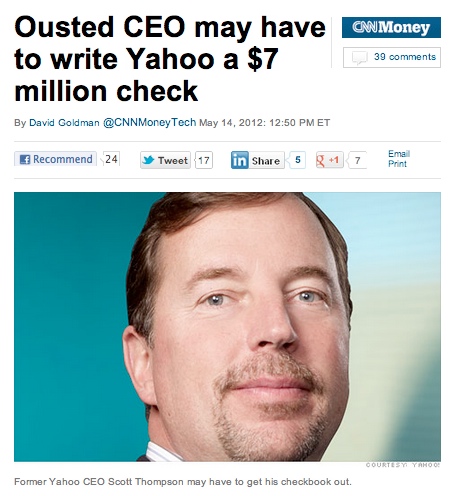 4. Scott Thompson - It's been an unbelieveably bad few days for Thompson, who was forced to step down as Yahoo CEO once the company learned he lied on his resume. (We're guessing his deceit was revealed after Yahoo searched "Scott Thompson" using a site other than Yahoo.) If that wasn't bad enough, now it's being reported that he may have to reimburse the company for as much as $7 million in upfront bonuses. We're guessing none of this will stop him from putting "successful Yahoo CEO" on his next resume.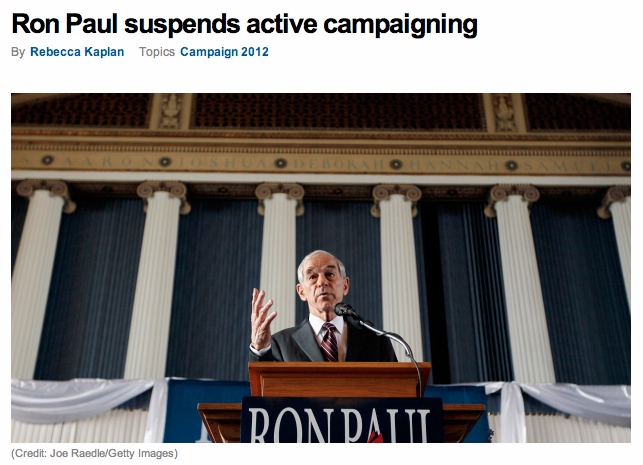 3. Ron Paul While not officially ending his adorably pointless presidential campaign, Libertarian Mr. Magoo has announced that he will hereby cease to put forth anything resembling effort. Guess the world still isn't ready for his revolutionary blend of civil liberties, isolationism, and a deep-seated hatred of minorities.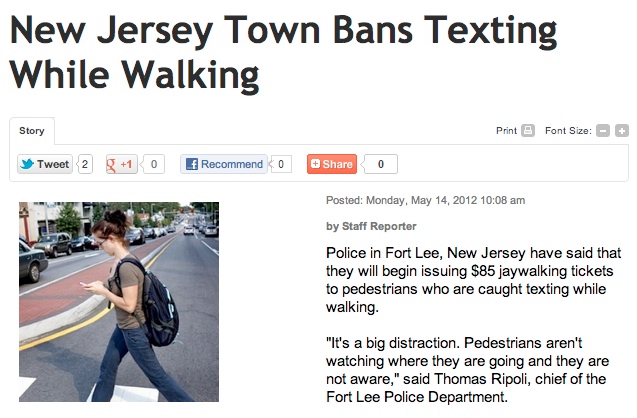 2. People Who Don't Watch Where The Hell They're Going - Bad news for anyone who texts while walking, which from our personal experience ranges somewhere between "almost everyone" and "literally everyone": soon your obnoxious habit could cost you $85 in the form of a jaywalking ticket. Sure it seems steep, but it's way more affordable than the $50,000 you'll spend on medical bills after you get struck by a city bus while trying to tweet a witty joke about your barista.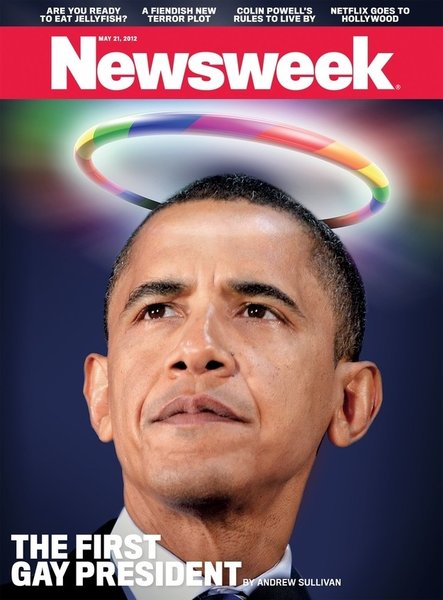 1. Desperate Magazine Publishers - Just a few days after Time made waves for a cover featuring a 3-year-old getting to second base with his mom, Newsweek is making news with an "absurd image/preposterous headlne" combo of its own. This time it's Andrew Sullivan boldly labeling Obama America's "First Gay President." And while it's not quite as ludicrous an assertion as this, it's pretty damn close. If simply stating your support for gay marriage makes you "gay," then someone pass us a penis.