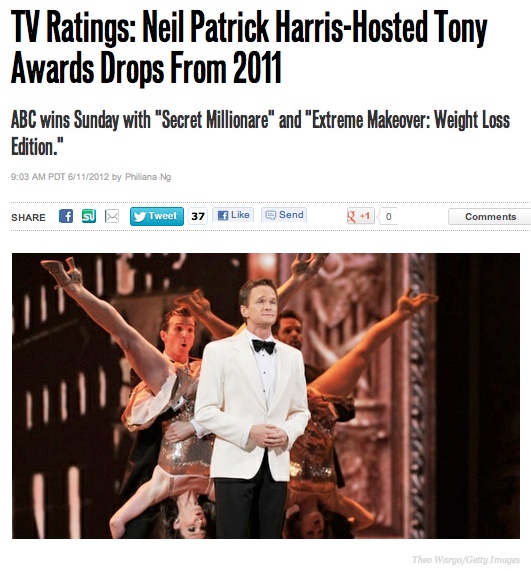 5. Broadway fans - Another year, another round of decidedly un-fabulous ratings for the gayest show on television without the words "Glee," "Smash," or "Housewives" in the title. Not even the always-impressive hosting skills of Neil Patrick Harris could stop this from being the least-watched Tony Awards in TV history. If things on Broadway get any more "Miserables," they're planning to change the title of Jesus Christ Superstar to Jesus Christ Will Someone Please Start Paying Attention To Us.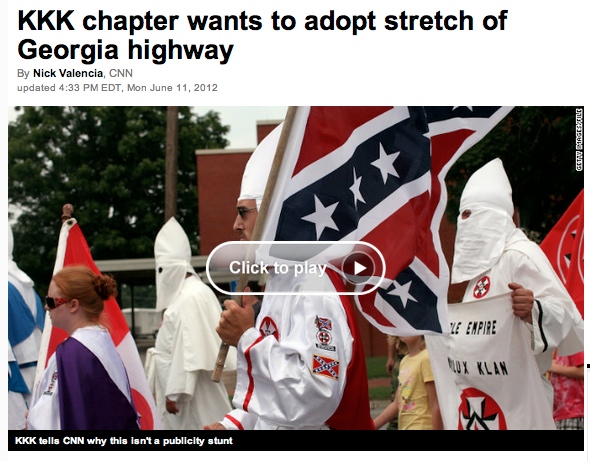 4. Georgians - A North Georgia chapter of the Ku Klux Klan has applied to adopt a stretch of highway, presumably so they can raise it to hate minorities. If the Georgia Department of Transportation accepts their offer, the KKK will be responsible for cleaning up litter on that stretch of road — though, ironically, it will now be permanently covered in white trash.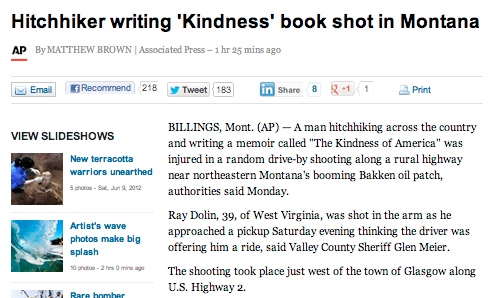 3. This guy - Author Ray Dolin might have to take a break from writing his book, Kindness in America, thanks to the "kindness" of the guy who shot him him in the arm for no reason whatsoever. We hope that at least the paramedics were nice, or else Dolin might be changing the name of his book to Kindness In America (Except For Montana, Which Is Full Of Assholes).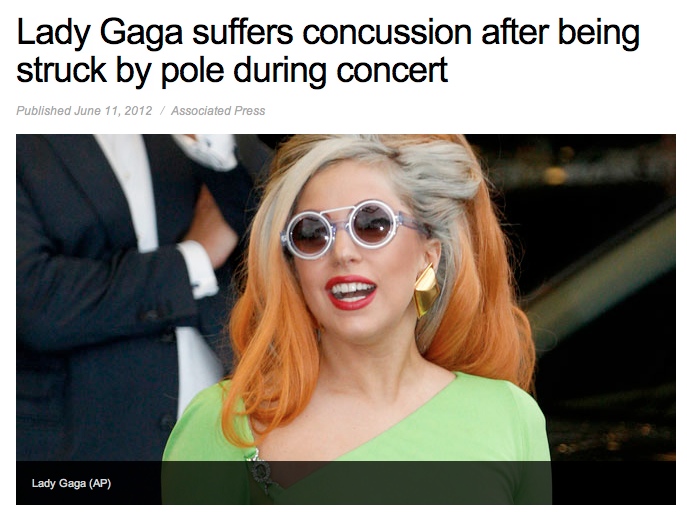 2. Lady Gaga - The singer was hit in the head by a metal pole during a concert in New Zealand on Sunday night which, surprisingly, was not part of some kind of stunt where she provocatively fellates a 10-foot robot. After briefly leaving the stage for what we assume was to check her vital signs on medical equipment from her home planet, Gaga finished the show and is expected to make a full recovery — though she may think twice before wearing her giant magnet costume again.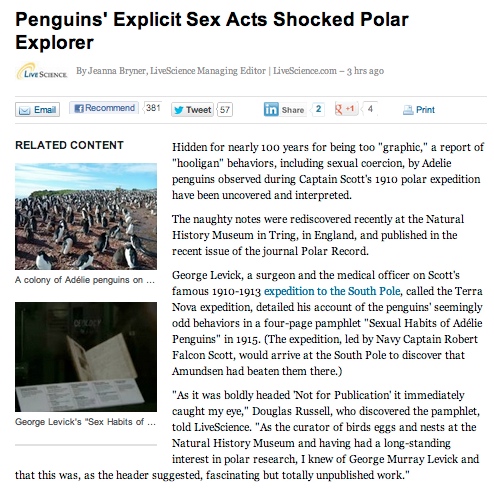 1. People who think penguins are adorable - We hate to break it to you, March of the Penguins fans, but a newly resurfaced report has exposed the seedy underbelly of the penguin world, and it's much different from the smooth underbelly they use to adorably slide down hills. A medical officer on a famous 1910 polar expedition left a detailed account of penguins commiting rape and necrophilia, among other acts far too debaucherous for animals who look like they're dressed for a fancy dinner party. That said, it still probably wouldn't seem so revolting with a Morgan Freeman voiceover.