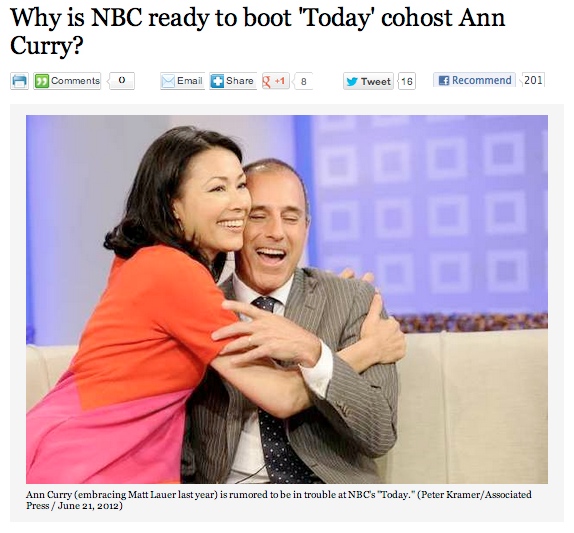 5. Ann Curry - NBC is reportedly looking to drop the Today Show anchor after just one year, in what's quickly shaping up to be the latest episode of the network's ongoing reality series, NBC Horribly Mishandles The Firing of a Loyal Longtime Employee. While getting publicly kicked to the curb is certainly bad news for Curry, it might be even worse for prospective replacement Hoda Kotb, who hasn't had to go on the air sober in five years.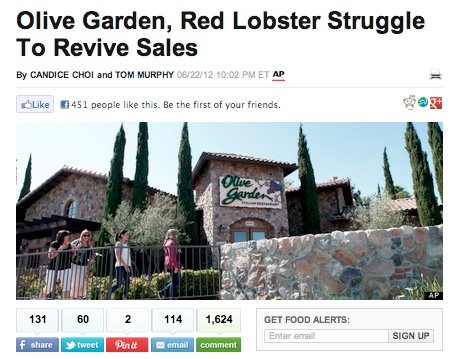 4. Fans Of Mediocre Food - Olive Garden and Red Lobster are in serious trouble with someone other than Yelp reviewers, thanks to sagging sales at both ubiquitous restaurant chains. We can trace Olive Garden's financial woes to the fact that our father has been sitting in a booth ordering refills on salad and breadsticks since approximately 1997. As for Red Lobster, we'd suggest removing everything from the menu except Cheddar Bay Biscuits and charging $500 per basket.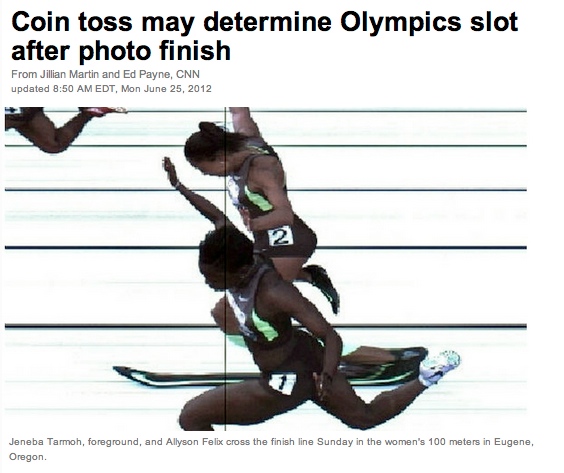 3. These Two Runners - Jeneba Tarmoh and Allyson Felix finished an Olympic qualifying race at literally the exact same time yesterday. The good news is, neither woman lost. The bad news is, only one can go to London. Which means, "Hey, you know that thing you've been training for your entire life? Would you mind if we threw all that out the window and based your entire future on a casual coin flip? You know, the thing that's often used as a metaphor for not really giving a crap about an outcome?" We hope one of these women gets a gold medal in Strangling the Guy Who Came Up With This Idea.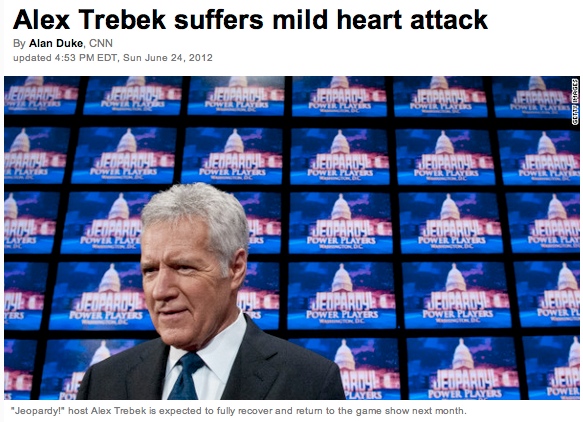 2. (Who Is) Alex Trebek - The longtime gameshow host found his life in jeopardy over the weekend after a mild heart attack landed him in the hospital. Doctors have since determined that his decision to shave his famous mustache may have tragically cost him his immortality. Trebek is expected to make a full recovery, and will be asking math teachers from Connecticut inane questions about their model train collections in no time.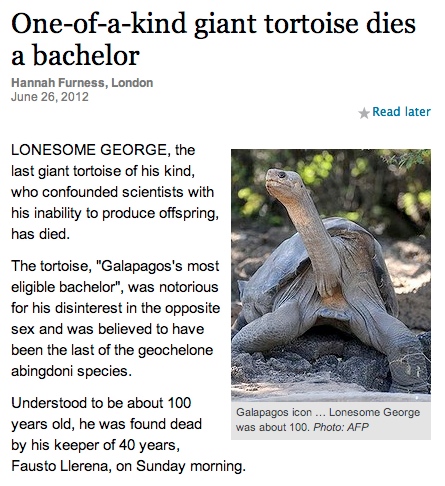 1. This Pitiful, Dead Turtle - Like the worst possible version of that one sad-sack friend you can't convince to go to the bar with you, Galapagos's famous Lonesome George spent the vast majority of his more than 100-year existence refusing to even try to get laid. Now he's gone, presumably after killing himself when some frustrated zoologist tried to read him Fifty Shades of Grey. Goodbye, George. Sorry all those scientists weren't smart enough to realize you were just very, very gay.