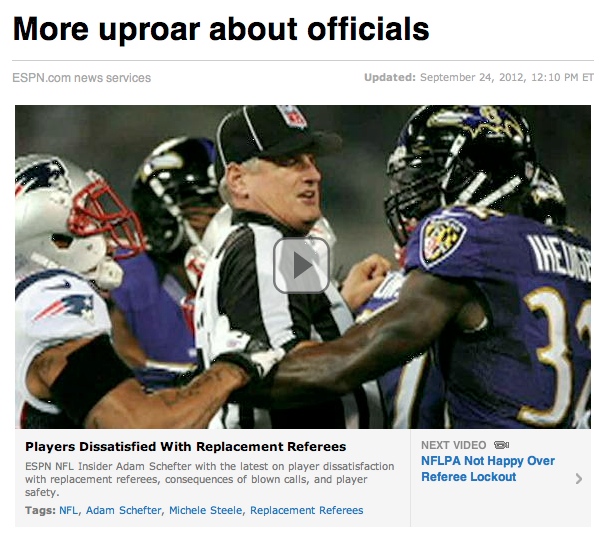 5. The Replacement Refs - It's been a rough few weeks for the NFL's scab squad. A litany of blown calls, botched rules, ignored infractions, and general all-around confusion have turned the league into a cross between a lawless Old West town and an unruly 8th-grade class whose substitute teacher has melted into a weeping, chain-smoking puddle of failure. You could almost feel bad for the guys, if they weren't dressed like referees.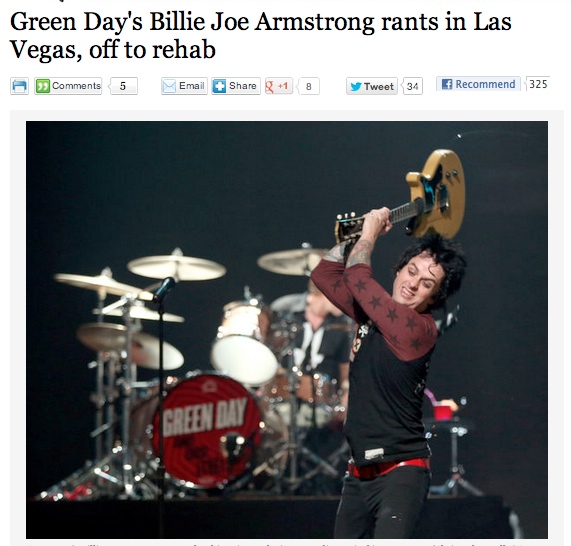 4. Billie Joe Armstrong - The Green Day frontman is checking himself into rehab after losing his mind at a music festival recently, unleashing a vulgar rant against Justin Bieber and smashing his guitar to pieces on the stage. To be fair, though, hating pop stars and destroying musical equipment is far more acceptable behavior for a 40-year-old man than wearing black spiky hair and mascara. We probably should have seen this whole thing coming, anyway. No one who's not on copious amounts of drugs releases that many concept albums.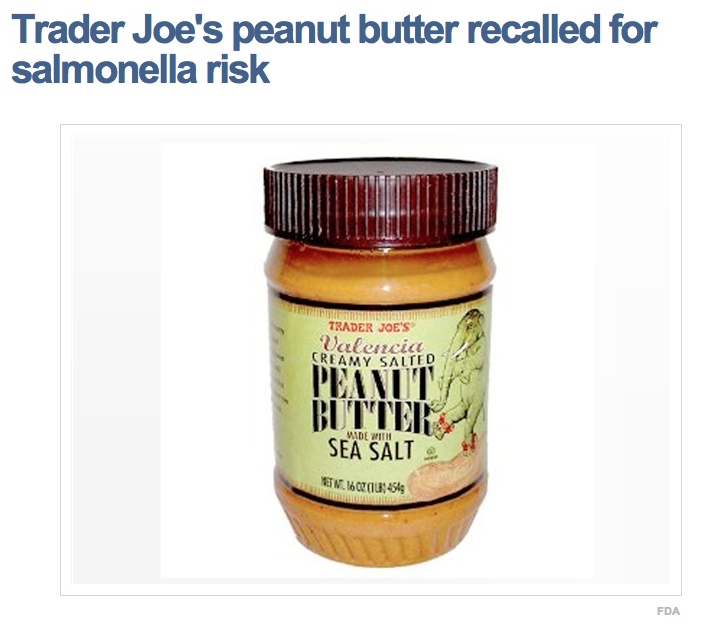 3. Anyone Who Owns This Peanut Butter - If this jar of peanut butter looks familiar, there might be a valid reason why you've spent three straight hours in your office bathroom today instead of your usual two and a half. Trader Joe's is recalling this delicious yet potentially bowel-shredding product after reports of 29 Salmonella infections in 18 states. Picture, if you will, the beautiful irony of thousands of health-conscious hipsters sprinting past aisles of fair-trade coffee, hormone-free milk, cage-free eggs, and meat-free meat on their way to the bathroom before they s*** a hole in their skinny jeans. 
2. This Guy - This is the face of crime. Lazy, lazy crime. Twenty-year-old Cristian Villarreal Castillo was arrested this weekend after falling asleep in the middle of his burglary — presumably after attempting to steal a teddy bear and a glass of warm milk. The lesson here? Don't be a dick. If you own a home you paid for, full of possessions you've worked your entire life to afford, the least you could do is spring for a refrigerator full of Red Bulls and Power Bars for anyone who shows up to rob you. It's the right thing to do.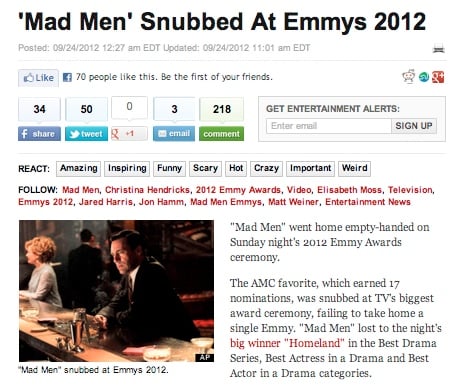 1. The Cast and Crew of Mad Men - We'd hate to see how many bodies are hanging from doors at Sterling Cooper Draper Pryce today. Our favorite AMC drama that doesn't rhyme with "Shmaking Shmad" went a shocking 0 for 17 at last night's Emmy Awards. At least it gives Don Draper something new to brood about. We weren't really buying that whole "I have a stunning French Canadian wife who's into pointy bras and weird, house-cleaning-themed S&M, yet I'm still not emotionally fulfilled" crap.