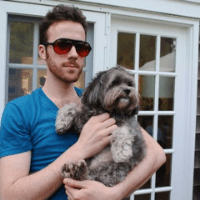 Filed by Miles Klee

|

Feb 04, 2017 @ 2:19pm
It's been a few days, but we're still reeling from President Trump's instantly legendary first Black History Month speech, in which he weirdly called long-dead abolitionist Frederick Douglass "an example of somebody who has done an amazing job and is being recognized more and more." Even stranger was that after Trump was torn apart for historical illiteracy, White House Press Secretary Sean Spicer still didn't bother to Google the name, and basically reiterated the fourth-grader-who-didn't-actually-read-the-book talking point.
Trump honors Black History Month by whining about the media and name dropping Frederick Douglass while seemingly not knowing who he was. pic.twitter.com/6YxmGepVph

— DESUS & MERO (@desusandmero) February 2, 2017
Frederick Douglass wrote for @TheAtlantic for many years, and I'm looking forward to his future contributions.

— Jeffrey Goldberg (@JeffreyGoldberg) February 2, 2017
Frederick Douglass, tremendous guy. Invented the peanut, rode the bus, all of it. Black. Where is he? Is he... ok, well he's around.

— vineyille (@vineyille) February 1, 2017
But Trump and Spicer were vindicated when the nearly 200-year-old Douglass did indeed show up alive and well... on professional networking site LinkedIn.
Aside from his proficiency with Microsoft Excel and public speaking, Douglass has been endorsed for skills including "integration," "project management," and "sandwiches"—he's the real deal, employers! And there's no shortage of recommendations from people he's worked with, either.