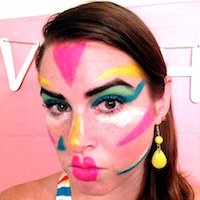 Filed by Ashley Bez

|

Jun 04, 2015 @ 9:09am
Bad news: sitting at a desk all day is extremely unhealthy. Good news: it is totally fixable!
Studies have shown that sitting at your desk all day will literally kill you. This isn't one of those statements where "literally" is used instead of "figuratively." Sedentary desk jobs are really, truly deadly. According to Dr. James Levine, "sitting is more dangerous than smoking, kills more people than HIV and is more treacherous than parachuting." Well, guess it's time to go tell your boss you need to jump out of a plane during your lunch break, for your health.