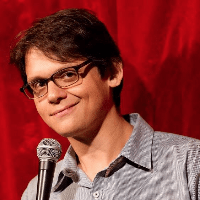 Filed by Matt Nedostup

|

Jan 03, 2017 @ 10:26am
A 24-year-old man named Jeremy, who works at the Hot Topic in his local Pennsylvania mall, has gone viral by recording a truly mind-blowing conversation he had with a customer. The man, a self-described "dragon," started chatting Jeremy up with talk about his dragon father, the nature of power, that "f**king retard" Lucifer, and how he wanted to bind Jeremy's soul in return for blood. All the while, Jeremy remained relentlessly supportive.
Jeremy's original tweet (which has since been deleted) blew up, surprising no one. In barely 12 hours, it was retweeted more than 82,000 times, and received more than 163,000 favorites. The people of Twitter had lots of questions, and Jeremy was more than happy to answer.
@myohmadi Legitimately, the first thing he mentioned was he had to go buy camo for his aunt's funeral

— malchik gay (@pamyuprince) January 3, 2017
@myohmadi I WISH I KNEW. It was wild. Like....there was a time when his phone went off and that conversation ended and he talked about his

— malchik gay (@pamyuprince) January 3, 2017
@noxfleur I've honestly dealt with him at the mall before. Most of his conversations are pretty off but this one took the cake

— malchik gay (@pamyuprince) January 3, 2017
The video quickly received the meme treatment.
And of course, Jeremy approved.
Is it right to laugh at this young dragon's religious beliefs? No. But then again, he's going after people's souls. He's no saint.