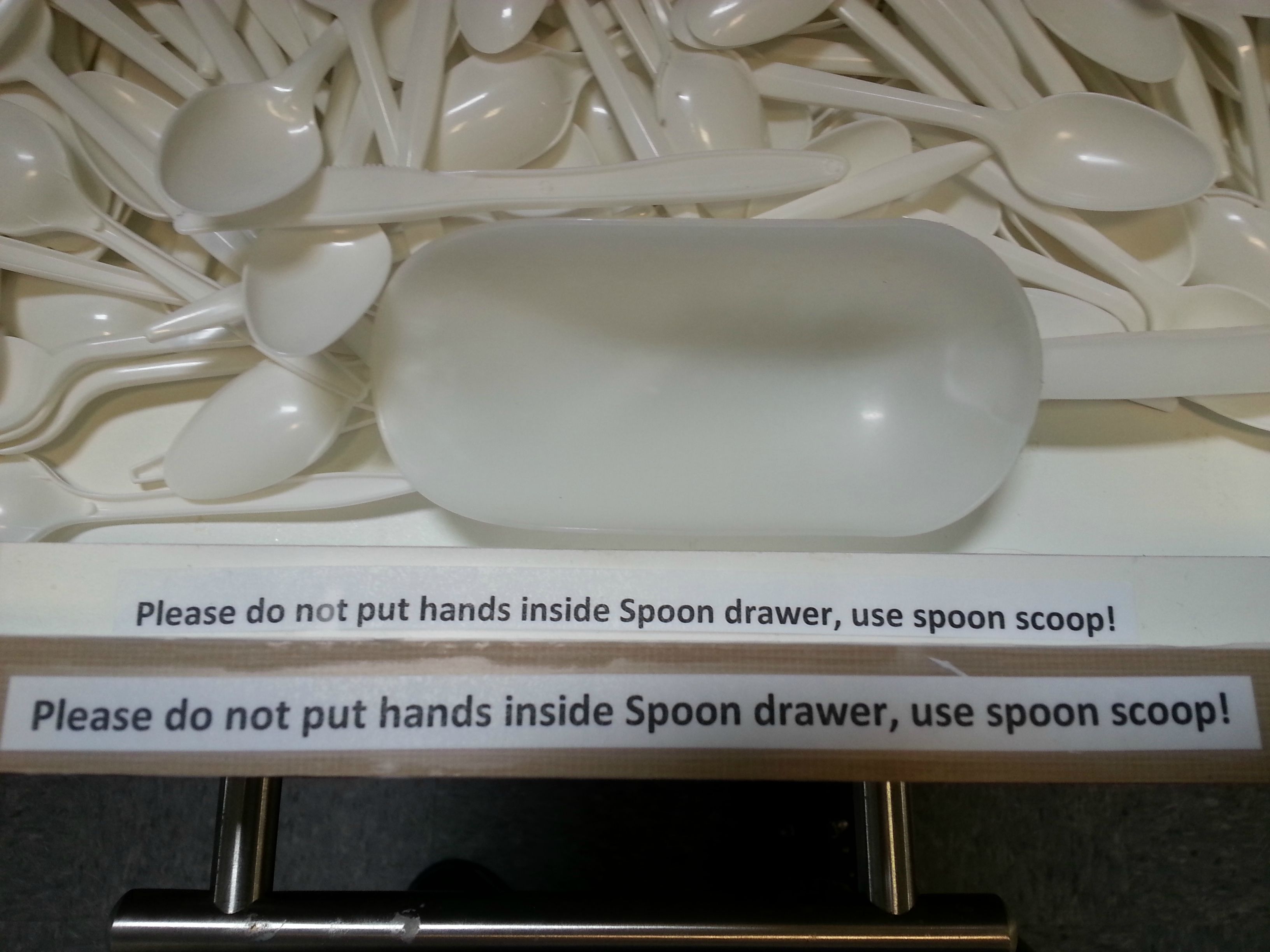 I assume you are supposed to use your tongue to get the spoon scoop out of the drawer.
Germophobes are kind of annoying, and people who make little labels/notes to attach to things are kind of annoying, but put them together and add a dash of idiot and you've got a recipe for one really unbearable officemate. The logic here has more holes in it than the deli-sliced Swiss cheese you bought for the office fridge which was promptly thrown out after two days by the germophobe for contamination.
First of all, everyone is touching that spoon scoop. That's disgusting. It's a filthy cutlery-of-ill-repute, to be frank. You're inviting the whole office to grab your spoon at the same time. The spoon which normally you would just grab, perhaps grazing briefly against one other if you're being particularly lazy, as opposed to dragging a heavily-touched scoop through the spoon pile.
Finally, we come to the two notes: this means, I believe, that the note on the white interior surface was first. Someone then got caught not using the spoon scoop, and tried to claim that because of the angle, the note was blocked by the higher lip of the wooden drawer exterior and they were not properly warned. Unfortunately for everyone, this was solved by a second note.
Also, there's a knife in there. So, why bother trying to make rules at all?
(by Johnny McNulty)