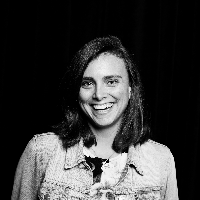 Filed by Catherine LeClair

|

Jan 28, 2017 @ 7:07pm
As Blink 182 once famously said, "nobody likes you when you're 23." The same could also be said of interns, many of whom are around the age of 23, and thus, insufferable. On Friday, one intern finished off his week by messing up so badly at work that he resigned. Then, he told the story on Reddit for all of us to enjoy.
Every step of the story is pretty cringe-inducing, so buckle up. He opens by explaining that he was in the reception area of the real estate firm where he interned, when he noticed someone who he thought looked to be about 18 years old waiting in the lobby. He was about to get lunch, but first wanted to see if the young guest needed help, or if he was just a kid looking at listings for fun. And then, for some reason, he addressed him as "little guy." The Redditor said he asked him, "hey little guy, what's your name and what are you doing here?" He clarified that the reason he called him "little guy" was that his friends in college always called him "big guy," and defended himself by saying "we all know it's just fun." No, intern, we don't, because that is an inside joke, which by definition means we do not know the meaning behind what you're saying. This is why nobody likes interns.
After the guest told him his name, the intern further patronized him by saying, "haha, did you just come in here to walk around?" And the guest promptly left. Later, the intern found out that one of the partners at their firm had been waiting for a guest by the same name, and that they were supposed to go look at a $15 million property together. Safe to say, that didn't happen after our little intern friend inserted himself into the situation.
The following day, the intern (probably laden with guilt at this point), told the partner what happened, offered to speak to the client and said he would resign. It turns out that the client wasn't 18, but 21, and despite being young had a net worth in the nine digits. "The partner was furious because instead of closing a deal, they're now focusing on damage control," said the intern. Apparently it was a property they had been trying to sell for a while, too. "He suggested that I grow up, learn to treat people with respect and not to put his firm on my resume. He asked me not to speak with the client again in case I sabotage things again." Can we blame him? The partner then said that the firm will also be considering whether they should continue with their internship program after this incident.
The intern um, tried, to take a lesson away from the whole thing. "I'll now be focusing on how to treat everyone with respect because everyone deserves respect, even if they have nothing to offer me," he reflected at the end of his post. If only he had left off that last part. Damn, must be hard to be a recent grad just realizing for the first time that the world isn't trying to offer you something every step of the way. Interns. Shake my freaking head.