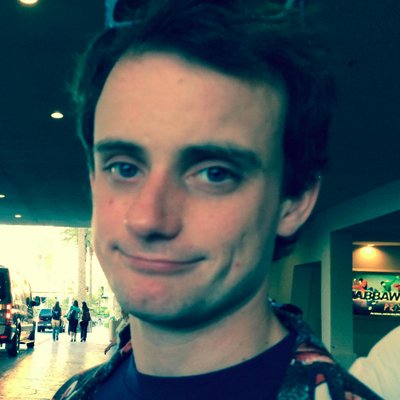 Filed by Johnny McNulty

|

Sep 09, 2014 @ 3:01pm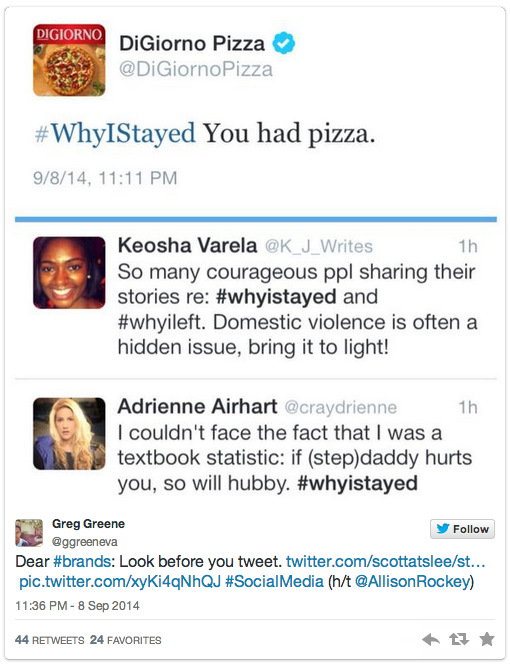 If that were true, it might stand a chance at being the saddest Lifetime movie ever.
The art of corporate social media is tricky and almost impossible to do well, but one handy "life hack" is to make sure you're not wading into an emotional discussion about domestic violence to make an accidentally tone-deaf joke. Of course, this strategy is not for everyone, and apparently not for DiGiorno Pizza.
The relentless saga of Ray Rice knocking out his then-fiancée (now wife) Janay in an elevator, and (very) eventually being kicked out of football has taken a lot of twists and turns, but today, Janay spoke publicly and blamed the media and "unwanted opinions" for ruining her husband's career. In response to this depressing-yet-familiar language from an abused partner, the hashtag #whyIstayed started, where women and men explained what mental traps kept them in relationships like that and prevented them from seeing what was happening. Y'know. Like that their abusive partner had pizza.