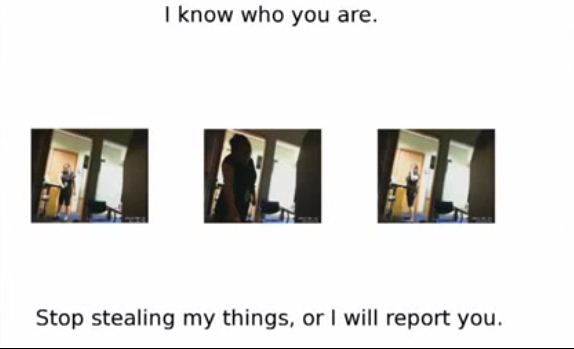 I was just borrowing your apple. And keeping it safe. In my mouth.
A guy got sick of coming in in the morning and finding things missing from his desk, so he set up a webcam to catch the thievery in action. Then, demonstrating a level of passive-aggression so advanced we can't help but applaud, he took stills from the video and turned them into an accusatory screensaver, thus indicting his thief when he's not even in the building. The whole scenario plays out in the video below.
While this is a wonderful demonstration of low-overhead crime-fighting, should someone really be that concerned with a piece of fruit he left on his desk overnight? Had we been in this office, his plan might have backfired. The minute we discovered there was an active webcam on his desk, he'd have been treated to a video presentation of us introducing his fruit to the inside of our pants before returning it to his desk.