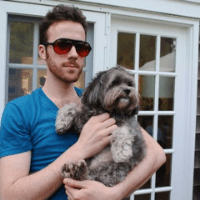 Filed by Miles Klee

|

May 01, 2017 @ 3:30pm
If it please the court, we would like to enter Exhibit No. 309,876 in the ongoing case against brand tweets. Back in 2012, on May Day, someone within the McDonald's social media team had the bright idea to tweet a seemingly innocuous question: How would people be celebrating?
Here's were the fast-food giant messed up: May Day is also International Workers' Day—a sort of springtime Labor Day established by socialists, communists, and trade unionists in the late 19th century. McDonald's, as you may be aware, is largely staffed by shamefully exploited and horrendously underpaid employees. So this year, Twitter user @historyinflicks dug up the five-year old tweet to make a point about how McDonald's workers' wages don't align with the corporation's cheery holiday message.
That tweet (and other similar replies) went so viral that McDonald's was shamed into deleting theirs—which, again, was five years old. That's a hilariously massive L to take on social media, gang. Really outstanding work.
fyi, the og tweet, which said (paraphrasing) "happy may day, how are you celebrating?" was from 2012.

— maple cocaine (@historyinflicks) May 1, 2017
@McDonalds By forcing you to give your workers a living wage and stable hours?

— John Leavitt 🌹 (@LeavittAlone) May 1, 2017
@McDonalds Will #McDonalds be shutting down their franchises worldwide to support labor? Let us know what you think May Day is about? I'll wait. 🤔

— OfThePeople (@Of_the_People7) May 1, 2017
McDonald's is really trying to appropriate May Day? As in, the explicitly anti-capitalist holiday May Day? LOOOOOL. Fuckery Level over 9000.

— TayGo (@taygogo) May 1, 2017
Noooo did McDonald's delete the May Day tweet

— comandantbae (@thoneycombs) May 1, 2017
They can try to cover their tracks, of course, but screenshots are forever. And besides, nobody's going to forget how they mistreat their employees—especially not the employees themselves.