Welcome to (a) Hotel (in) California! You can check in any time you like, but you can never get abusive coworkers fired.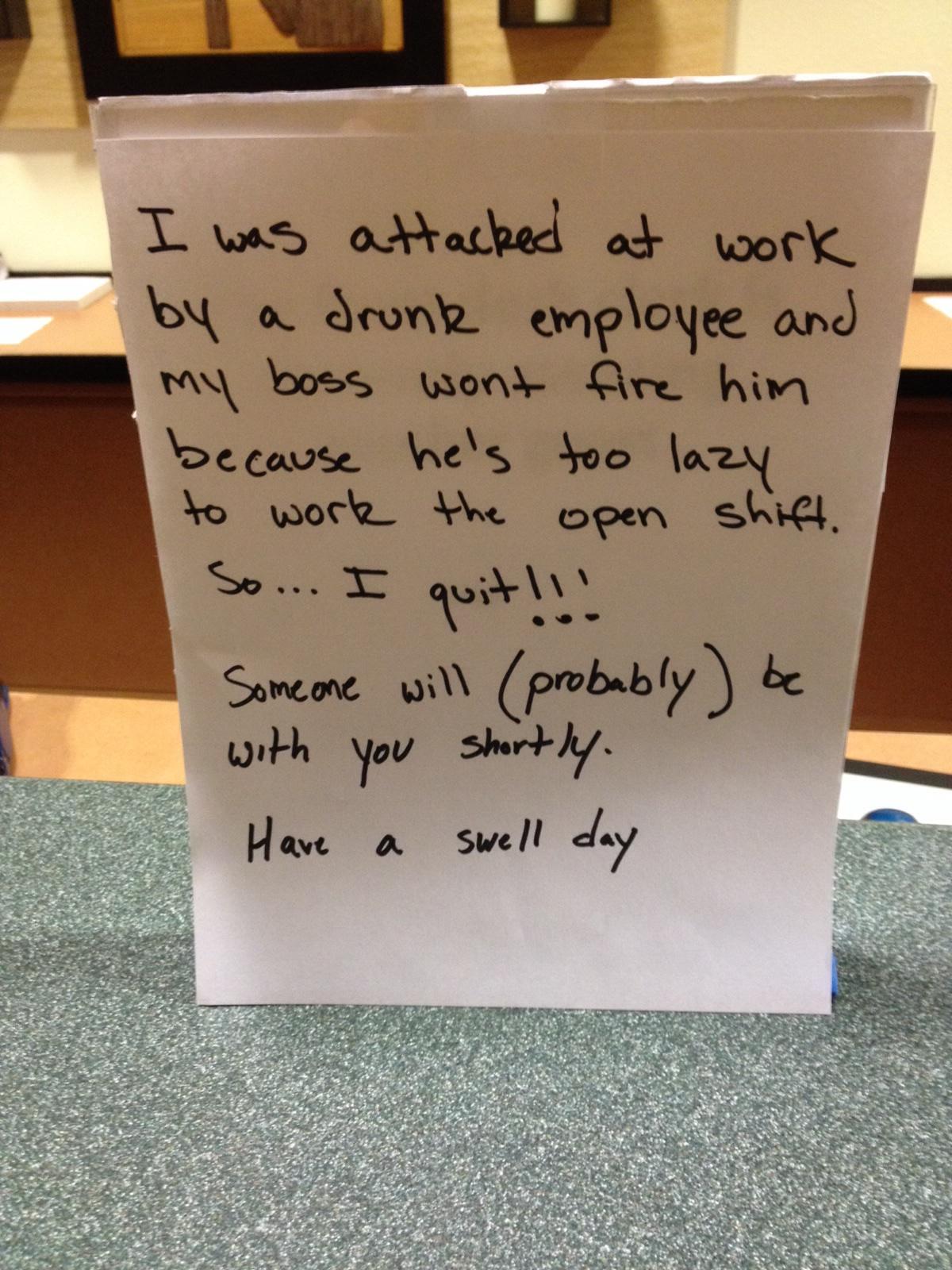 A dream come true for anyone hoping to steal some old magazines from a lobby.
This very reasonable public resignation was left in lieu of a human at the front desk of a small hotel in a college town in California last night for any and all guests to see. It was posted online early this morning by the employee who came in afterwards to work the graveyard shift, redditor JordanAsshole, who, despite his name, he promises he's not the drunk assailant. It was posted with the title "My coworker went all Wet Seal on our boss today," a reference to the public resignation notices posted by mistreated Wet Seal workers in malls across the country.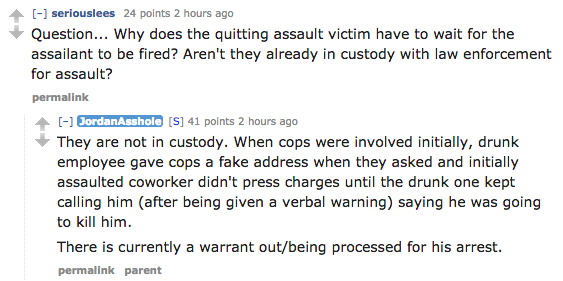 Jordan (no need to use his full name) also gave more details regarding Drunky The Amazing Assaulting Coworker, who is currently wanted and at large after blowing his chance at having charges dropped by following up with threatening voicemails to the employee who quit.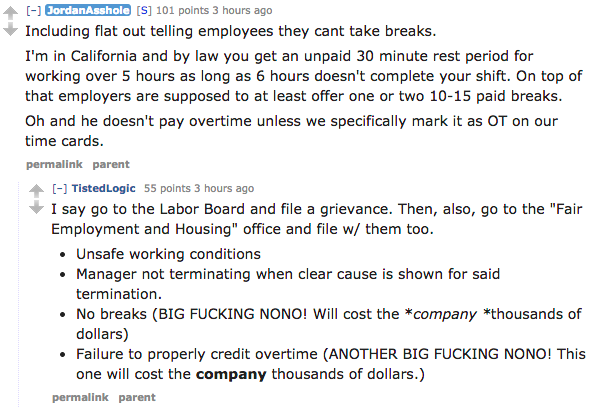 All in all, this is shaping up to be a very bad week for the manager who declined to fire the troublesome employee. Jordan originally told reddit that he, too, planned to quit, and commenters advised him that in this economy (recovery notwithstanding), the hotel would have new workers within a week who were all unaware of what happened. Whether or not taking advice from people on the Internet is wise, it seems like this hotel (which was once part of a franchise, but no longer) is due for an imminent visit from the Department of Labor and OSHA (Jordan also says that employees don't receive the breaks they're entitled to by law).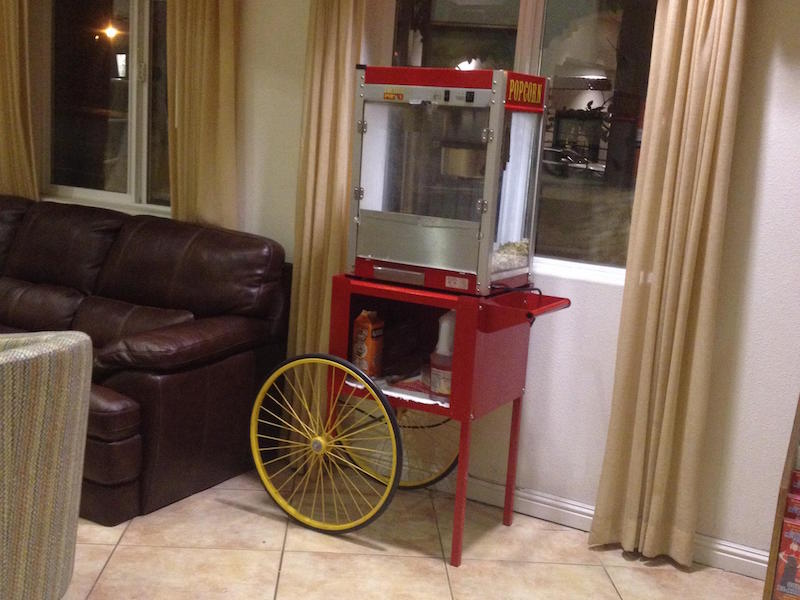 That popcorn cart would leave, too, if it could. It needs to be freed!
(via redditor JordanAsshole)

Oh, and if you act now (or tonight on the graveyard shift), Jordan also says there's a popcorn cart in the lobby that's on wheels and for $40 he'll take a smoke break as you wheel out your buttery prize.