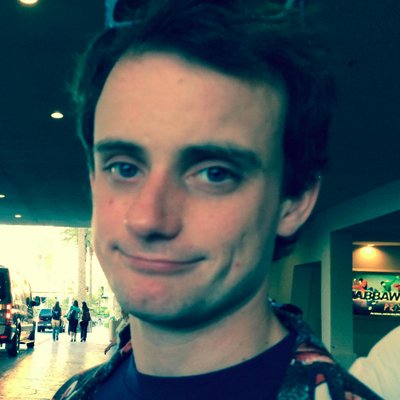 Filed by Johnny McNulty

|

Aug 25, 2016 @ 7:04pm
NSFW means a lot of things, ranging from OSHA violations to sounds of sweaty people yelling out "Oh"s and "Yeah"s from the broom closet. Some bored genius asked the people of reddit—those who have had jobs, anyway—"What is the most NSFW thing that happened at your work?" The response covered everything from accidents to warfare to sex. A lot of sex. Enough sex to make you want to buy your HR person a beer and get them talking. Here are 15 of the best responses: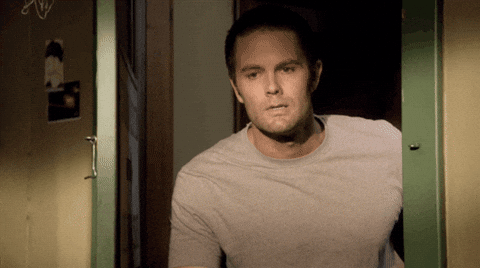 1. Sorry to hear that, Terriblybored, but maybe you can report it to...oh. Nevermind.
Hr lady grabbing my junk under the table at company picnic. Move her hand and look over and she is doing the same thing to my boss on the other side of her. She may have been slightly intoxicated.
2. J0hnnyGreenGiant worked in a seedy San Francisco motel...which means it only costs $120 - $180/night to do incredibly nasty stuff.
i used to work at moderately priced small motel in san francisco. we used to have craiglist escorts there all time during the " casual encounter " days...one morning an escort who was using the free computer in the lobby, said " this guy is willing to pay an extra $100 if i cover my entire body with jiffy peanut butter and have sex with him "....she ended up doing it....the next day the housekeepers burst into the lobby screaming in hispanic accents ..." JON, OH MY GOD...THERE'S PEANUT BUTTER EVERYWHERE!!! ITS ON THE BED, THE WALLS, THE MIRRORS, THE TV...I DONT UNDERSTAND!!! " ...shit was legendary

EDIT 1: ...let me try and answer some of the most common questions.

1) I have no idea if it was smooth or chunky...i'm gonna take a guess and hope for the girls sake that it was smooth. 2) I should have stated that the hotel was moderately priced FOR san francisco. It was about $120 a night for 1Bed, and $180 for a 2Bed. After working there two years...i found out that many many people could swing it ( hookers, escorts, pimps, drug dealers, drug addicts ) .
3. We'll remember your name for your act of heroism, u/etMeGDPostAlready. Also, to all the IT people out there: the random USB was plugged into a "sacrificial laptop" with no internet connection.
I overheard a new hire mention to someone that he had found a flash drive on the floor in the break room, "but it was just blank." I told him to let me see it. I have my PC set to "show hidden files." Noob didn't. It was full of hundreds of pictures of someone's wife, naked, sucking a dick, getting f***ed, using a vibe, posing, and on and on. The guy's face wasn't in any of the pictures.

The funny part is that all the pictures had been renamed. There were only a couple left with the default name. Hundreds of files had each been manually renamed. "Brushing her teeth with her titties out.jpg" "Sucking my hard cock in a blue night gown.jpg" "Spreading her pussy on the bed.jpg" "F***ing her ass with the handle of her hairbrush and licking her lips.jpg"

Then there was a folder with just his first name, Tony, and her name, which I can't remember. There were a few guys named Tony who worked there. I asked a couple of coworkers if any of them knew any of the Tony-wives' names. Got a match. Hit Tony up on IM, "Did you lose a flash drive?" He responded with "brt" and about 3 seconds later, he comes speed walking over from his department, bright red, flop sweat, looking like a complete nervous wreck. He took it, said thanks, and walked away.

The kicker, to me, is this guy always called me and everyone else "guy" because he didn't bother learning anyone's name. "What's up, guy?" You'd think after 5 years there and me saving your f***ing job you'd remember my name. Nope. Continued to call me "guy."

4. The secret to keeping your sex life and accounting practices exciting is creativity, according to HighOnGoofballs' former coworker.
The girl who had been writing sex toys and other stuff off as expenses and used them with her customer was a good one. She unsurprisingly went to work for that customer after she got fired.
5. VVillyD once worked on a construction site with someone who reinforced the stereotype of construction workers not understanding flirting.
On a multi-story construction site, typically there will be an elevator operator. On my first jobsite ever, the elevator operator was a very short, very friendly hispanic woman. She would make small talk with everyone and lightly flirt occasionally. A coworker thought the light flirting was a bit more and, when he was the only other one in the elevator, whipped is erect dick out. She promptly reported him and he was summarily fired.
6. esteban42 is really missing a golden opportunity if they're not writing a sitcom pilot right now.
The IT guy at my old job got caught banging one of the directors, in her office, while the call-center was open, by his wife who also worked there.

He then got divorced, married the director (who got fired over it), and his ex-wife turned lesbian and married one of the ops team ladies.

Certain meetings were pretty interesting after that.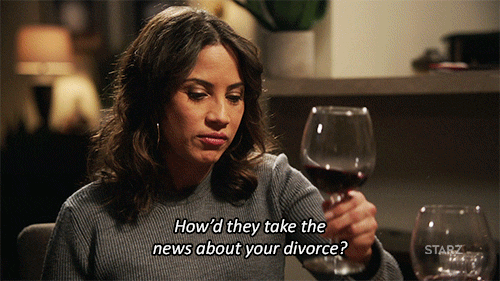 7. We don't really have an explanation for this one. Just don't work at Dooshbaguette's pet store.
Just one? I worked at a pet shop with a very crass manager. He once started asking me how many men of how many different races I've had and if it's true what they say about race and dick size. I don't mind that conversation, but next to the super-modest, virgin, religious Muslim colleague, really?

The other time, he asked the delivery boy, "Bro, you hungry?" and the guy is like, "Uhhh.." so our boss goes, "Wanna eat my dick?" There were customers.

Same delivery guy once - again - wouldn't stop nagging, so our boss said, "Okay, now you're gonna get f***ed in the ass", unzips his jeans, starts unbuckling his belt, and chasing the kid all over the store, again indifferent to any customers.
8. Thanks for your service, jrpopbelly, you earned your spank bank images.
Deployed in Afghanistan. I was in the shower when all of a sudden we were being hit by incoming mortars. One of the mortars landed so close and loud that I didn't think twice about grabbing a towel. I ran straight to the nearest bunker and apparently I wasn't the only one that reacted the same way. So here I am with 10 other people completely nude. Everyone was hiding their goods and not even so much as a giggle was heard. Slowly but surely, hands were growing weary, fear of another mortar attack had subsided, and the laughing started. Eventually, nobody cared that they were being seen in the nude by the opposite sex. Boobs and cocks were all over the place and it was the first time in 8 months since I've seen so much as a side boob. The mental images from that incident had held me over for the duration of the deployment. We got the "all clear" to exit the bunker and everyone went about their business. Made a lot of close friends that day.

9. This tale from mrzablinx is NSFW on so many different levels.
Secretary got caught having sex with an intern in a room where we kept all the filing cabinets. They had started so fast that the secretary had left one of the shelves open and she held onto it to "stabilize" herself. The pair got so excited at one point that the intern quite literally pelvic thrusted her so hard that the secretary slammed the shelf closed with her body while her fingers were still in the shelf and broke most of her fingers.

The resulting scream is how we all found out.
10. This story from ohherroeeyore isn't too unique, but it's worth it for the follow-up.
Coworker found the (married with kids) boss banging one of the cashiers in the safe room. He was late 40's. She was 18.
u/cowboycosse with the alley-oop:
Safe sex is important.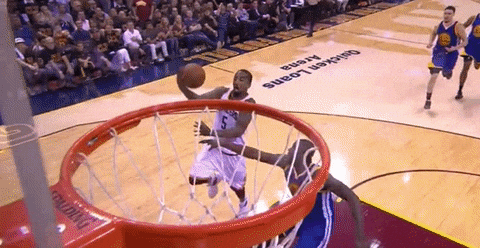 11. redditor schnitt123's story is so weird, it will almost make you not crave Cinnabon (before remembering Cinnabon is the calorie devil).
I used to work in a Cinnabon at a mall. One evening a guy walked up to the front counter, whipped his dick out and started pissing all over a glass display case, smiling like an idiot the entire time, then tried to deny what he'd done and order a drink. Like most mall food places the front counter was the front of the store so this was happening out in the midst of all the mall's foot traffic, though I should probably let everyone know we weren't in the food court. The guy got arrested, in case you were curious.
12. It's hard to say who's the villain in ILoveToEatLobster's story Oh, wait, it's not: it's definitely the guy putting cameras in toilet stalls (but still, other dude: gross).
A while back I worked at a company of about ~300 people. One of the guys I worked with was convinced another dude in the department next to us jerked off in the bathroom. So he watches the dude all night until it's like 2:00 AM (night shift) and he finally goes to the bathroom. He followed jack-offer into the bathroom, stands up on the toilet with his phone and records him.

He was jacking off. The guy showed HR the next day and they were both fired. They were both pretty stupid.
13. Addiction is crippling, as picksandchooses can attest.
Worked for a trucking/delivery company one summer. A woman got fired for,… well,.. I guess you'd call it nymphomania. She would disappear for 20 minutes pretty often without a good explanation. She got caught having sex at least 4 times that I know of (once with a customer in the bathroom, 3 times with the drivers in their trucks.) She was warned in writing to stop having sex while at work. She just couldn't do it, the last time both she and the truck driver got fired on the spot.

14. Lots of these involve getting fired, but 00destin's entry involves someone quitting in style.
A guy quit and sent a company-wide farewell email detailing all the places he had sex in our office buildings. In pretty graphic detail. The IT department removed it from the servers but I assume someone saved it somewhere.
15. HelveticaBOLD feared this would get buried. Instead, it rather...caught on.
This will probably get buried, but what the hell:

20+ years ago, I worked at a bookstore.

The store was carpeted.

One day, the manager elected to 1) wear a skirt without undies and 2) sit on the floor while doing inventory. The manager, it turns out, had multiple genital piercings.

She got stuck to the carpet.

The manager flagged down another woman who worked at the store, enlisting her in freeing her lady business from the carpet.

So, yeah. That happened.

16. At first, we read "very small golf course" as mini-golf, but then we realized Scratch_That_Itch just worked at the movie Caddyshack.
I used to work at a very small golf course. This meant that safety regulations weren't very important to the owner. Therefore, the people who I worked with, as well as the clientele, were very eccentric. Here is a list:

If there was thunder, we were supposed to suspend play on the course since there was the threat of lightning. We did this by sounding an air horn. The members could choose to listen or not. One guy didn't and got struck by lightning and died.

A man once had a heart attack and died on the golf course.

There are some banned chemicals in the turfgrass management world due to their carcinogenic properties. There is also somewhat of a black market to obtain those left over banned chemicals because they work so well at fertilizing the grass.

There was one member who was particularly strange. He was a very strong guy who didn't talk much, but had a temper. We changed up something on the course that he wasn't happy with, so one day he took a shit on the tee box in the middle of the day.

We were encouraged to, but not required to wear eye protection while weedeating. Not very safe.

Some of my co-workers were too cool to have tan lines around their ankles so they wore sandals during work a lot of the time. Not very safe when working around lawn mowers and stuff.

Much like Caddyshack and the gopher, we were plagued by beavers building dams in the winter and hurting the drainage of the course. We hired a guy to help us get rid of the dams and the beavers who was supposedly a professional exterminator. He used C4 (or something like it) to blow up the dams.

In the fall a ton of geese would show up and cause us a ton of trouble. They're the most annoying pests we had to deal with. The course superintendent would bring his gun around with him and shoot them in the mornings before anyone showed up to start golfing.

It was like the wild west in a way on the course. Probably the most fun job I've ever had working.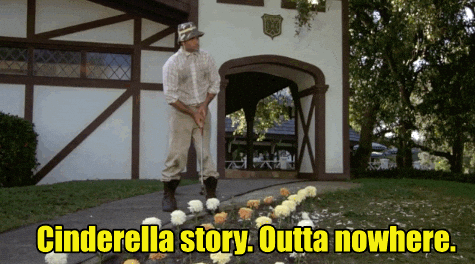 17. Trudar's story illustrates the difference between an accident and something you deserve to get fired for.
We have showers at work, so people riding by bike can refresh themselves. Girl sharing an office with me rode that day too. When she left the shower, she came back with her bag to the room, but she apparently forgot something, like hair conditioner or something like that. She made quick run for it and moment later came back... with her bag. It took me a minute to understand what's happening, but before I spoke door opened, and another girl came in, completely naked, hands on her hips. 'Ah, there it is!'. Yep, my office-mate took the other girl's identical bag with her, and she ended up roaming fully nude around the floor looking on it.

Guess who got fired?

Two security guys after being caught (separately) 'red handed' jerking off to video of her walking around.
18. Where the eff do you work, LateralLimey? Obviously not the United States, judging by your heathen "ou" spellings.
Two girls in the office turned out to be working as escorts.

It was discovered when another worker called up his favourite agency to be told they had two new girls and he said send them round. Opened his door to his co-workers. He let slip and everyone found the website and the pictures of both girls in various poses.

Another time a couple of supervisors weren't answering their phones, so the on-call duty manager came to the office to find them shagging in the sick room.

Another worker killed his boyfriends gay lover and came back to the office the next day like nothing happened. Police took him away.

Another one was accused of possession of child pornography. Police turned up and removed his computer. Heard nothing further, the computer was never returned.

High up finance bod was screwing his boss, and her boss. She was not best impressed when she found out he shagging her boss and got jealous, and he had to resign. MFM affair triangle amongst three of senior finance bods who were all married.

Another worker left the company to become a full time escort. Think I might one of few to know of this.

One girl became notorious for getting drunk at parties and half stripping off and walking around half naked from the waist up. One time it was from the waist down. Man that some bush!