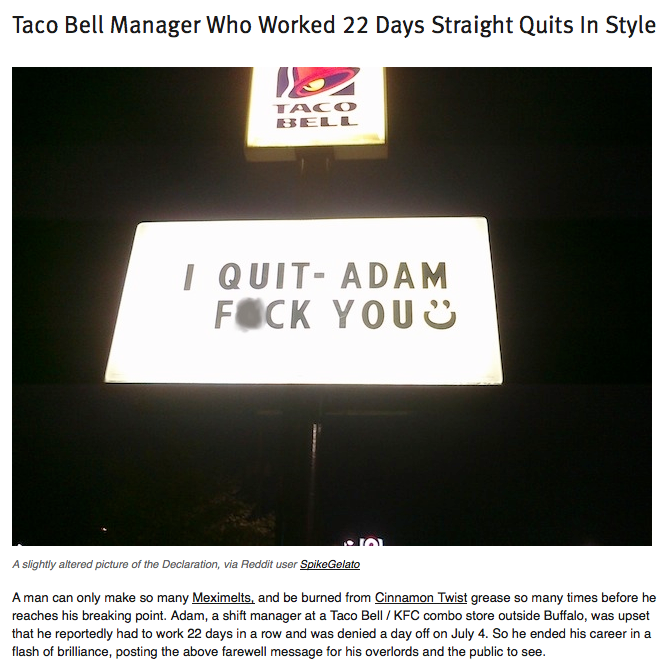 His language is still far less vulgar and offensive than the food.
Quitting. Sure, you've thought about it. You're probably thinking about it right now. But these jaded office heroes actually went through with it by giving a big, profanity-laden goodbye to gainful employment in the most flagrantly disrespectful, yet amazingly respectable, ways possible. If you're thinking of leaving your job soon, let these serve as some creative inspiration. And if you're between jobs, let them serve as some recently available employment opportunities.

Man uses a chair, a magic marker, and some well-timed Queen to make an important announcement via his torso.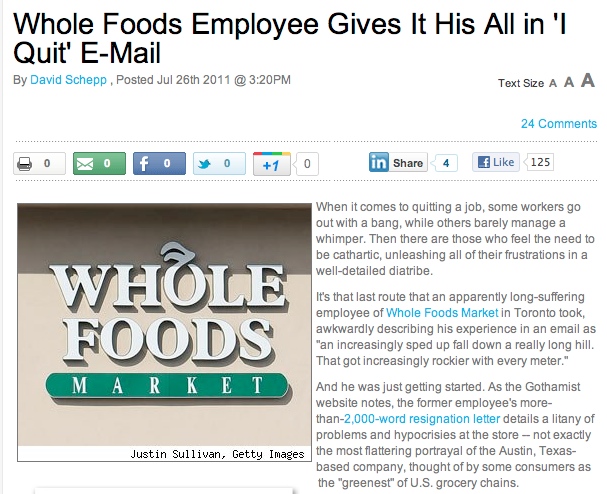 Fed-up Canadian Whole Foods employee writes the least polite email in the history of Whole Foods, or Canada.

Wal-Mart clerk hijacks intercom system to declare a limited-time special on "go fuck yourself." 

Warehouse worker takes a post-resignation victory lap. Then several more.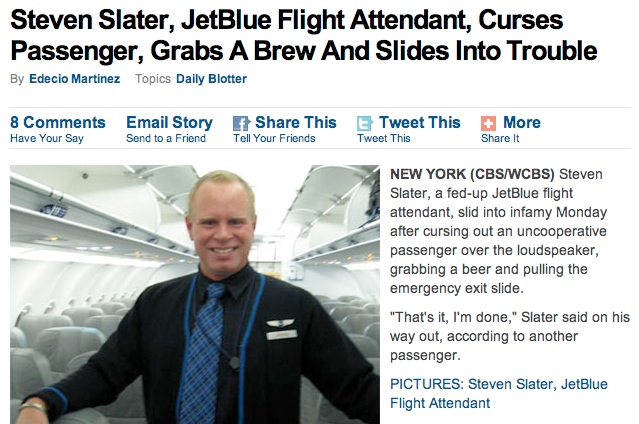 The Jet Blue flight attendant who stole a beer, and our hearts.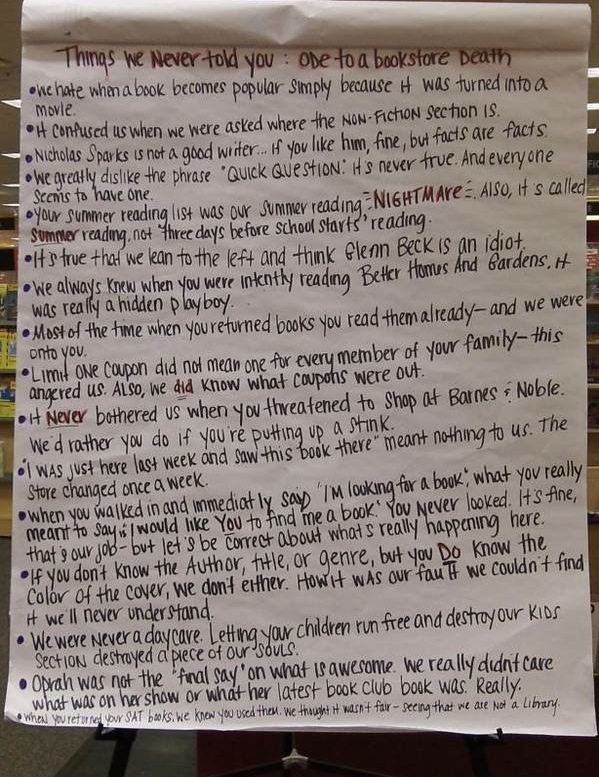 Borders clerk commemorates the death of Borders with a fittingly book-length list of confessions to customers. 

Marriott employee tells off boss with aid of some live musical accompaniment.