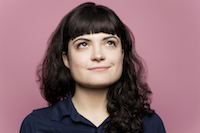 Filed by Jaime Lutz

|

Dec 21, 2015 @ 3:35pm
Usually, the title "employee of the month" is an honorific that is given to you. But this pet store employee decided it was something to be seized by posting a homemade flyer praising himself as an exemplary employee-of-the-month, with testimonials from NASA, PetSmart, and customers ("Why does he keep touching the lizards like that?"). Oh, and it was his last day at work.
The Reddit user who made this, EverythingFerns (AKA Dalton Ross), said he left his pet store job because he's studying abroad in London. He also gave the store a month's notice, which really does make him a better employee than most people.