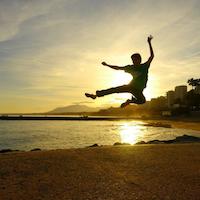 Filed by Mitchell Friedman

|

Apr 25, 2016 @ 5:05pm
Pharmacist and Imgur user Rasmoh is a long-serving pharmacist whose place of business is closing after 20 years of serving prescription drugs to those in need and those trying to talk their way into a bottle of Oxycodone alike. To commemorate his experiences, Rasmoh took to Imgur to share their most fascinating stories from the land of legal drug dealing.
1.
Because this person clearly understands the Internet, he or she shared the stories as memes, and then attached more information underneath them. To go along with the laxative image above:
For reference, she took 30 days worth of laxative in one sitting. Our delivery driver told us that on his next visit, she showed him the trails in her carpet. Pretty crappy.
Enjoy these very shareable stories from someone who worked in a pharmacy in "the shady part of town."
2.
The fun second part of the story is that he then fell asleep on the couch in our waiting area for 2 hours. We never saw him again after that day, even though he picked up a few long term maintenance medications at the time.
3.
She was the only person in the building for at least 20 minutes. Never saw her again after that despite her being a long time patient of ours'. (sic)
4.
Why she thought we would start dishing out pain meds for a seizure is beyond me.
5.
We were known in the area for letting patients pay their bill later occasionally, but never with pain meds and never for that amount. Naturally, some people tried to take advantage of us.
6.
As a small pharmacy, we couldn't afford to just have such expensive medications sitting on our shelf and we explained that to any patients taking such medications, the overwhelming majority was perfectly understanding of this fact.
7.
I need to mention that this man also was a huge supporter of the Confederacy and was openly racist. Oddly enough, he also liked to brag about how talented he is at Mechwarrior.
8.
Patient had been arrested before for altering prescriptions. Patient got arrested this time for altering prescriptions. Why the doctor kept giving the patient prescriptions, I don't know.
To read more, check out the full gallery on Imgur. Now you know you're not the most frantic person in the pharmacy. Isn't that comforting?