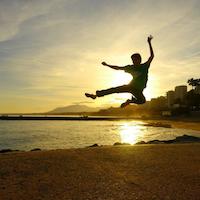 Filed by Mitchell Friedman

|

Sep 29, 2016 @ 8:45am
While discussing news that a secondary school in Essex, England had outlawed homework in order to cut down on the time teachers spend assigning and grading it, a panelist on Australia's Today program made what seemed like an ill-thought-out, off-the-cuff comment. Said Phoebe Burgess:
I'm actually old school education. I think that there is a place for homework, in terms of you know discipline, work ethic, cementing what they've learned for the day, independent learning. And my little sister's a Latin teacher, and so much of the work she brings home to do at night... I think it's plain lazy to say you don't have time. You clock off at 3 p.m. You do have time.