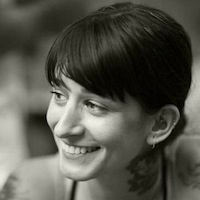 Filed by Jessie Dean Altman

|

Jul 12, 2016 @ 10:50am
Kristen Tuff Scott is a woman who speaks her mind. She was apparently on the fifth season of a CMT show called Redneck Island, and her Twitter bio says she's an entertainer from Arkansas. Boy howdy, is she entertaining. She's got quite a few videos on YouTube, including this one, called "Pokemon…" posted on July 11.
She explains how she got so annoyed with people coming into her work to collect "the Pokémons" that she downloaded the game herself, figuring she could collect them first, and then there'd be nothing for those people to come in to collect. Unfortunately, as she learned, Pokémon Go doesn't work that way. Even more unfortunately, she accidentally got addicted to the game in the process. And this is just not where she saw herself at 27-years-old.