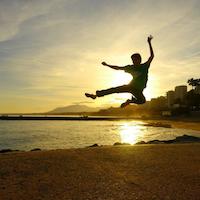 Filed by Mitchell Friedman

|

Sep 16, 2016 @ 3:19pm
If you're kicking ass at your job, it's easy to feel you're immune to consequences. It's not like you'll just get fired for anything, right?! Wrong. If you make a big enough mistake, you can always get canned. The following stories are from employers and employees on Reddit who saw their company's best workers get the sack.
They read, for the most part, like a list of the 10 Commandments. Thou shalt not steal, thou shalt not covet sex in the office, and definitely thou shalt not commit murder. And if you do, thou shalt not let your boss find out about it.