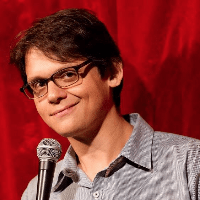 Filed by Matt Nedostup

|

Apr 06, 2017 @ 10:48am
A new viral video shows what may be the most intense freakout in Uber history. Filmed in the Bronx, it appears this young woman became incensed when she learned her driver didn't have a phone charger in his car, something she believed was a requirement for all Uber employees. But instead of googling that information, she decided to start screaming at the poor guy, repeatedly challenging him to call the cops (or her boyfriend for some reason). Then she threatened to accuse him of rape and assault, and to "violate" his car. And did she make a racist Donald Trump reference because he's an immigrant? You bet!
https://www.youtube.com/watch?v=iygNYWV5dnw
If you had "deportation threat" on your Uber Passenger Freakout bingo card, congratulations! You win!