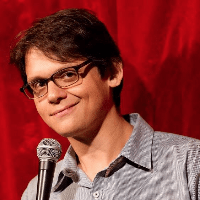 Filed by Matt Nedostup

|

Aug 24, 2015 @ 9:21am
The Internet is joining one server in disappointment over this receipt she received from one of her tables.
Jess Jones is a 20-year-old student at Rutgers University in New Jersey. This summer, she's waiting tables at D'Jais Bar & Grill, a beachfront nightspot in Belmar, to help put herself through school. She relies on generous tips from wild Jersey Shore partiers, so when she got the receipt you see above on August 17, she was pretty pissed off about it. She had waited on the table of eight all night, and they had given her nothing. Not only that, instead of just putting "$0" in the tip field, they wrote "LOL." It's like they tipped her with a sarcastic laugh! That's like 20% of a gut punch.