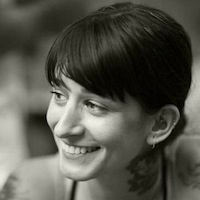 Filed by Jessie Dean Altman

|

Feb 22, 2016 @ 1:50pm
On Friday, 25-year-old Talia Jane, a customer service employee at the Yelp subsidiary Eat24, posted an open letter to Yelp CEO Jeremy Stoppelman on the social media platform Medium. In the open letter, Jane said that she couldn't afford to live in San Francisco, one of the most expensive cities in the country, on minimum wage.
Will you pay my phone bill for me? I just got a text from T-Mobile telling me my bill is due. I got paid yesterday ($733.24, bi-weekly) but I have to save as much of that as possible to pay my rent ($1245) for my apartment that's 30 miles away from work because it was the cheapest place I could find that had access to the train, which costs me $5.65 one way to get to work. That's $11.30 a day, by the way. I make $8.15 an hour after taxes. I also have to pay my gas and electric bill. Last month it was $120. According to the infograph on PG&E's website, that cost was because I used my heater. I've since stopped using my heater. Have you ever slept fully clothed under several blankets just so you don't get a cold and have to miss work? Have you ever drank a liter of water before going to bed so you could fall asleep without waking up a few hours later with stomach pains because the last time you ate was at work? I woke up today with stomach pains. I made myself a bowl of rice.