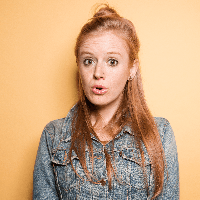 Filed by may wilkerson

|

May 17, 2017 @ 12:40pm
Care worker Melanie Sheard from the UK met her ex-fiancé Pablo while she was, as the Brits say, "on holiday" in Turkey, The Sun reports. But though their love story started out charmingly, Sheard got a rude awakening when she found out Pablo, a hotel manager, had been routinely cheating on her with guests at his hotel. ​​
And how did she find out? A helpful little website called TripAdvisor.
In the months leading up to their wedding, Sheard, a 41-year-old mother-of-two, noticed Pablo was befriending other British women on Facebook and she got suspicious, she told The Sun.
So she did what anyone does when you suspect you're being cheated on: some internet-stalking. Her search took her to popular travel site TripAdvisor where she looked up the reviews for Pablo's hotel. And in "several" reviews, she says she found comments from women claiming to have had a romance with the hotel owner, Pablo. Her fiancé.
"I found comments from girls saying they had an amazing holiday — all thanks to their fling with the manager," she told The Sun. "There were reviews from people warning others not to stay there as the manager was sleeping with loads of the guests. I felt sick."
Sheard reached out on Facebook to some of the women who had left reviews, and they all confirmed they had recently "dated" her fiancé. And one still was.
"At first I didn't want to believe he would cheat, but when I saw it written in black and white online I was furious," she told The Sun. "He denied it at first but I had evidence from the girls he was cheating with."
She seems pretty grateful to the travel website for advising her to not commit to a life-long trip with this creep. "I never thought TripAdvisor would be where I'd go to find out if my partner was being unfaithful, but I'm forever glad that I did," she said.
This article doesn't reflect very well on this particular hotel manager. But it's sure a glowing review for TripAdvisor! As far as websites that can help you bust your cheating fiancés, we give it 5 stars.