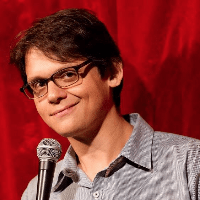 Filed by Matt Nedostup

|

Oct 13, 2016 @ 4:26pm
A Singaporean man identified only as featherlit has appealed to online shoppers to save him from divorce after a well-intentioned gift to his wife blew up in his face. When he found out his wife was a fan of the Pokémon Snorlax (Who isn't???), he decided to buy her three Snorlax plushes to decorate their home.
But he neglected to carefully read the description of the dolls before ordering them, so it wasn't until they showed up that he realized he was buying LIFE-SIZED replicas, 1.5 meters tall each. When his wife came home to find their place overrun with giant stuffed Pokémon, she freaked.
Desperate, featherlit posted on the marketplace website Carousell, pleading with strangers to buy the Snorlaxes from him before his wife served him with divorce papers. His ad is sad in the most hilarious way:
My wife told me she likes Snorlax cause they look cute and dumb....Thought I could give her a surprise and buy her a few plushies...

I bought 3 online and didnt care much about the price since Pokemon was so pop and it was only normal their plushies cost an arm and leg.... wtf... I didnt know I carted life sized SNORLAXES instead of the CUTE AND MINI ONES that would f***ing fit on our computer table/wall shelves....

Now she's f***ing pissed off with me and is threatening to move back to her mom's home....Please please..... guys... buy them away before she divorces me...

I will be glad to transport it to your place. for self pick ups, please drive a freaking LORRY/VAN....these f***ers are 1.5m in height each... PLEEAAASEEEEEEEE
Despite his steep asking price of 250 Singaporean dollars (roughly $180 USD), featherlit reports that his ad was a success.
***UPDATE***

Hey guys, snorlax has been sold...thanks everyone !
Pokémon: putting relationships in jeopardy since 1996.