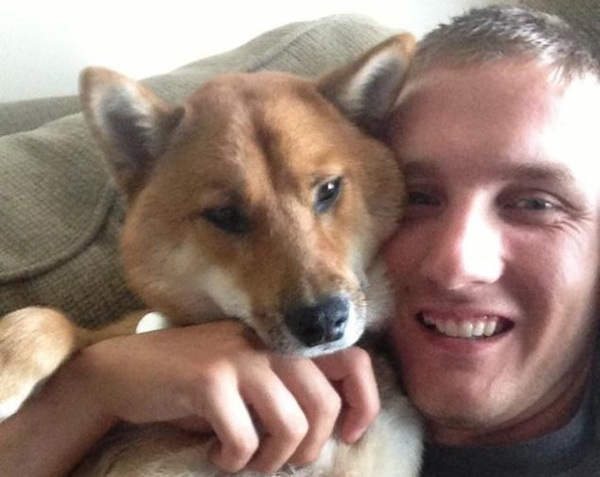 No woman could ever come between them. (via Facebook)
When Colorado Springs soldier Robby Gabbert was deployed to Afghanistan, he left his three-year-old Shiba Inu, Baxter, in the care of his girlfriend. At some point, they broke up, and his ex promptly sold Baxter on Craigslist. Yeah. And you thought your ex sucked.
With another six months left on his tour, Robby was helpless to recover Baxter, but he put up a post on Craigslist explaining what had happened.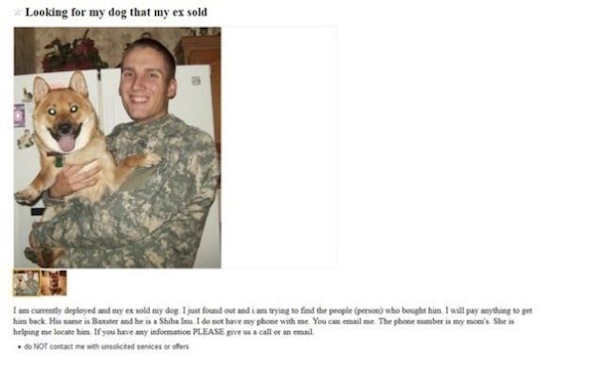 (screengrab via Gawker)