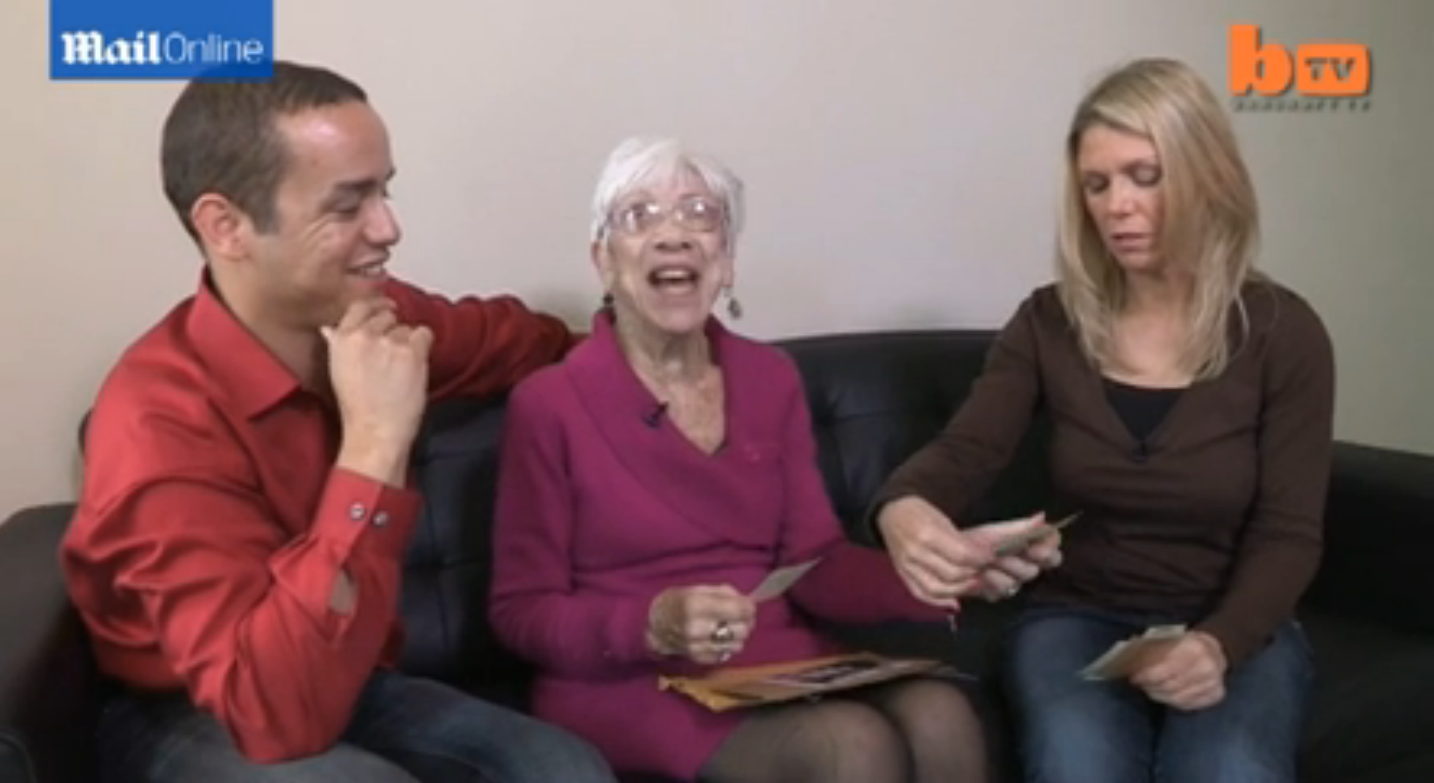 Marge McCool hasn't given a flying f*ck what people think since before he was born.
I choose to think of this story as "old lady scores some primo ass." Meet 31-year-old Kyle Jones and his girlfriend, Marjorie "Marge" McCool, 91. Marge McCool, by the way, is an awesome name for a nonagenarian who is pulling this kind of action.
Here they are pictured with his mom, Cecilia, a spring chicken of 51, doing an interview with Barcroft TV (video at bottom). Marge and Kyle have been together for 5 years now, since he picked her up in a bookshop when she was at the scandalously nubile age of 86.