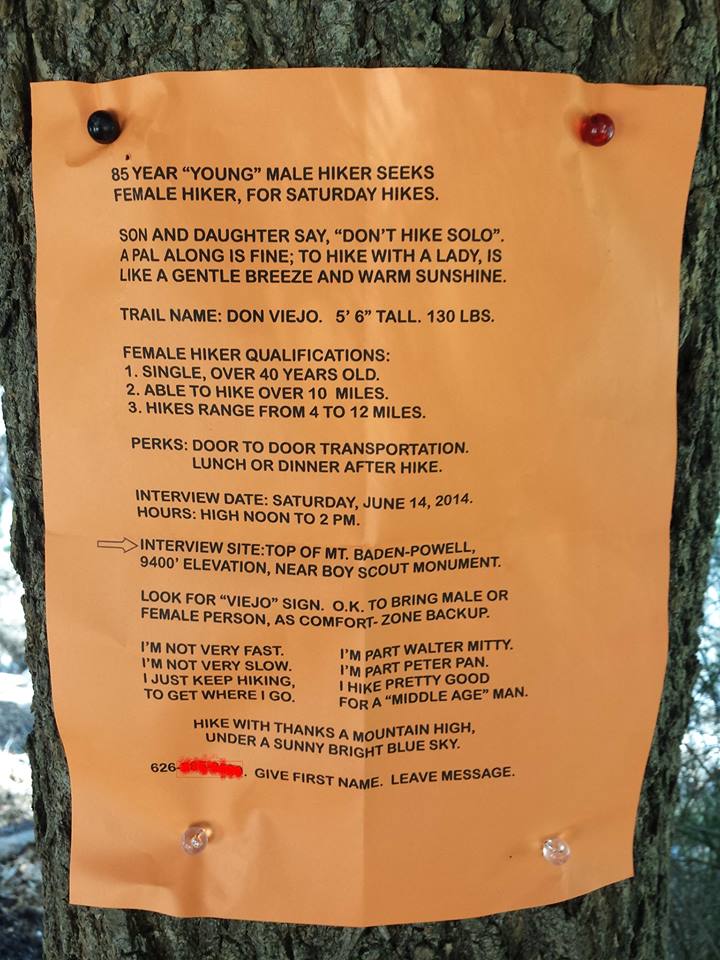 Comfort-zone backup is like a wingman who can also play defense.
(via redditor dearclarissa)
Mt. Baden-Powell is a very popular hiking destination in California's San Gabriel mountains (named for the founder of the Boy Scouts, hence the "near Boy Scout monument" meeting spot). Even with popular hiking spots, though, you should always make sure to have a hiking buddy so someone can run back to town to tell everyone you were eaten by bears. That's the message that Don Viejo got from his children who were concerned for his safety on solo hikes, according to this sign spotted by a redditor's friend.