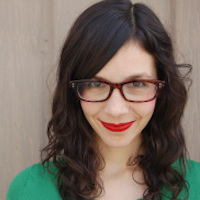 Filed by Meg Favreau

|

Mar 04, 2015 @ 6:00pm
Looking for love in all the wrong public artworks.
Fresh off the heels of that guy in NYC banging 118 gals thanks to his dating flyers, here's a girl in San Francisco looking for love through a mural. Or, at the very least, here's a guy making a mural and interviewing people about love under the guise that it's for his female friend. Quick! Somebody start a Kickstarter to buy Zach Braff the film rights to this public art!

OK, enough with the cynicism. The young woman has a site, lookingforSF.com, where people can go look for... well, not really for more information, but to see pictures of the mural and the flyers that went up near the mural. Is the mural working? According to People.com, not yet. But the site did note that "Even if the plan doesn't pan out, the mysterious dater reportedly hopes the project makes others think about what they want in a relationship."