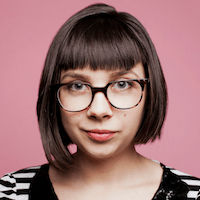 Filed by April Lavalle

|

Jul 26, 2016 @ 4:39pm
Advice columnist Coleen Nolan hears stories about relationships in peril all the time writing the "Dear Coleen" column for The Mirror, but it is hard to top (or bottom) this one desperate wife's story. This woman wrote in because her husband seems to have a bad habit of sleeping with other men when he is drunk or high—including a dude who is due to get married soon. To a woman. A woman who is their friend.