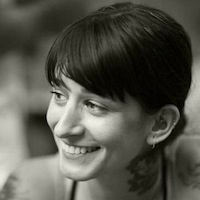 Filed by Jessie Dean Altman

|

May 02, 2017 @ 10:12am
Public proposals are risky unless you know FOR SURE that the proposee is going to say yes to the proposer. Hell, any proposal has the potential to be awful if you're not sure what the answer is going to be. So it was particularly awkward when, on Sunday night at Fenway Park, this very public proposal seemed to go completely wrong.
The entire incident was shown on the Jumbotron in front of 30,000 baseball fans. Members of the press who were at the Redsox game began to tweet about what seemed like a proposal going down in flames.
The scoreboard proposal at Fenway may have just gone awry. There was no hug, the camera cut away and the crowd groaned.

— Pete Abraham (@PeteAbe) May 1, 2017
Here's some video of the unfortunate event, if you feel like witnessing other people's pain.
Evidently, the crowd also began to chant, "She said no!" Well, that was very kind and helpful, stadium-goers!
Girl just said "no" it seems on engagement Jumbotron segment at Fenway Park. Crowd chanting "she said no".

— Ricky Engelberg (@rje7) May 1, 2017
And it just kept getting worse. Turns out, the couple was fighting before they even got to the proposal. Maybe not the best time to go ahead and pop that big ol' question?
See, this is why I hate baseball.