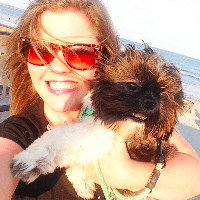 Filed by Missy Baker

|

Jul 26, 2016 @ 12:44pm
There are three reasons to stay friends with your jerkface ex on Facebook: to see them get fat, to see them get dumped, and to shame them when they least expect it. Here are 11 exes who waited patiently for the right moment to serve up a scorching hot Facebook burn. So worth it.
1. Step one for having a mature divorce: not forgetting you're Facebook friends with your ex.