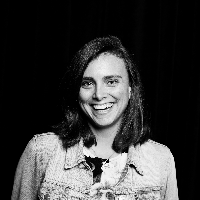 Filed by Catherine LeClair

|

Dec 22, 2016 @ 7:47pm
It feels like years since we've been able to enjoy a nice piece of viral internet content without worrying whether or not it was "fake news." 2016 has destroyed our hearts and our souls. Like someone who has been cheated on or otherwise horribly dumped, we are terrified, wounded little things, afraid to trust again. Now, even when the internet provides us with heartwarming, uplifting viral content, we can't even enjoy it.
The supposed love story unfolded as a series of live tweets from Jerry Clayton.
I'm the only one in this café and the girl employee just told the guy employee she has a crush on him will update

— Jerry (@notjerryclayton) December 18, 2016
You can click the above tweet to read the whole thread. It's a FINE story, but it's nothing mind-blowing. It involves basically the amount of vulnerability you'd need to ask someone out, something many people do regularly. There is no "against all odds" element to the story. There is no assurance that it worked out. Basically, it's a fairly believable story about a girl asking out her barista. Baristas get asked out by regulars all the time. And yet, people are unwilling to assume it's true.
Here is just a sampling of some of the skeptical, hardened reactions out there to this fairly banal, but heartwarming story about a café girl and a barista finding love, or at least briefly sharing cappuccinos and kisses.
Lonely Area Man Has Lukewarm Romantic Fantasy While Alone In Coffee Shop Near Christmas, Live Tweets It As If Really Happening https://t.co/OnmBHnbPR0

— Jessica Blankenship (@blanketboat) December 19, 2016
Listen guys, Jerry was just trying to give us a nice thing. He did not owe us any very good viral content that would uplift us and fill our hearts with hope. He just did it out of the kindness of his heart. What happened to all of you to make you this way?