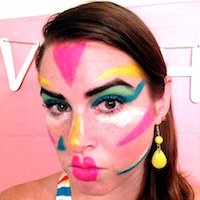 Filed by Ashley Bez

|

Sep 04, 2015 @ 10:13am
This is the worst possible outcome of reaching toward the backseat to hold the hand of your loved one.
You're embarking on a nice weekend getaway with the people who matter most in the world. You make the kind gesture of extending your loving hand to someone in the back of the car, hoping to get a warm response. And you do! Without even looking back, you feel the embrace of their hand in yours. But wait. Why is their hand so cool and calloused? Why are their fingers unable to fully grasp yours? OH MY GOD IS THAT A FOOT? Get out of the car, because we are over. Goodbye forever!