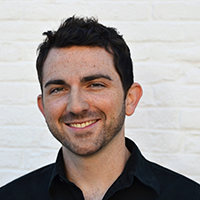 Filed by Chip Dwyer

|

Aug 27, 2015 @ 3:37pm
Or do things still happen organically in this world?
A Charlotte couple made it on the news after the future groom "accidentally" dropped the engagement ring in the ocean during the proposal. He didn't even get any words out before he dropped it! That's correct. This photogenic, shirtless gentleman, Matthew Picca, and his gorgeous fiancée, Kayla Harrity, just happened to botch their engagement at a venue where onlookers can watch from above and assist with ring retrieval in shallow water. Which is precisely what happened—people immediately came down and dove into the water to help. Three of these volunteers were young gentlemen who'd had a few beers, which always helps you act like a hero at the bar. A few generous patrons even ran to grab goggles and flashlights to assist the mission. And those volunteers kept feeling around underwater until someone finally found the ring.