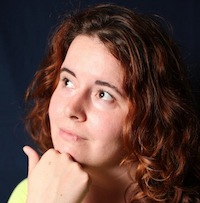 Filed by Aimee Lutkin

|

Sep 01, 2015 @ 4:30pm
Writer Maggie Serota got a message on OKCupid from a guy who had done an enormous amount of work to find out more than she wanted to share.
You can read Serota's tweets below, in which she starts to parse out the unnerving message she received on her private OKCupid account from a very avid fan, who also seems to be saying they would never date anyway. Because of her taste in music. Not because he's an obsessed weirdo, that's fine!
There's a lot to read, but here's one of the best quotes from his first message: