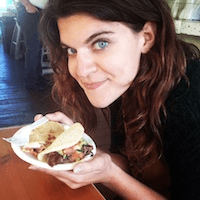 Filed by Kelsey Solywoda

|

Mar 06, 2017 @ 4:43pm
Cheesy as it sounds, love really does conquer all. Even breast cancer, as this couple proved recently.
18-year-old Christin Koch shared a series of photos on Twitter showing her dad re-proposing to her mom, who has recovering from breast cancer surgery.
My mom is currently recovering from breast cancer surgery & my dad bought her a new wedding ring & reproposed to her & im crying pic.twitter.com/OOEmB7bHC2

— Christin Koch (@christinkoch2) March 1, 2017
Koch told Buzzfeed News that her parents, Lora and Jim, have been married for 26 years. Her dad surprised her mom last week with a new wedding ring to remind her that, as their wedding vows say, "he loved her even at her worst."
"My mom was so happy and she started crying every time she looked at it [the ring]," Koch told Buzzfeed. "It was adorable."
Awwww.
Christin explained to Cosmpolitan that her mom's old wedding ring had been too small for quite some time, so her dad got a new one made with diamonds from her original ring. She said Lora was floored when she received the new ring.
Christin recalled: "After he gave her the ring and had left the room my mom had told me, 'This is what true love really is, even when I look like this he still loves me. As unattractive as I feel right now I can't believe I deserve something so beautiful.'"
AWWWWWW!!!
This is true love, folks. Here's wishing Lora a speedy recovery!