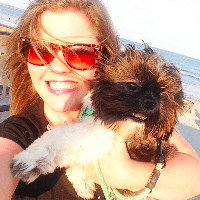 Filed by Missy Baker

|

Jun 02, 2016 @ 11:56am
Everyone's been there at some point—a horrific break up leaves you feeling, sad, lonely, angry, jealous, and hungry for pizza. While time (and pizza) eventually heal all wounds, everyone knows laughter is truly the best medicine. Whether you're suffering through Taylor Swift's breakup or your own, here are 22 of the funniest Tweets about break-ups guaranteed to make you laugh through your ugly cry.
1.
Breakup hack: call an Uber when you move out of your ex's apt so you have someone you're ashamed to cry in front of.

— Lauren Vino (@LaurenVino) April 5, 2016
2.
You know you're a real pessimist when you're single, yet still reading the list "15 signs you're about to get dumped."

— Cate Weinberg (@CateWeinberg) March 29, 2014