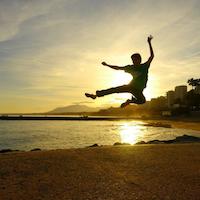 Filed by Mitchell Friedman

|

Jun 17, 2016 @ 11:00am
Some find the idea of asking your soon-to-be fiancé's father for his blessing an antiquated tradition. Others think of it as an integral show of respect for the family you're hoping to join. A lot of dads, though, just think it's a great opportunity to make their future son-in-laws feel incredibly uncomfortable.
The following men took to AskReddit to share their experiences of that particularly excruciating moment. If you're thinking of proposing to your significant other, you might want to carefully consider how you propose to the father, first.