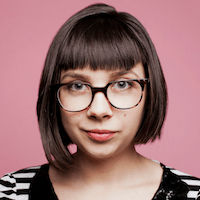 Filed by April Lavalle

|

Sep 08, 2016 @ 9:08am
Eat, Pray, Love author Elizabeth Gilbert revealed in a Facebook post that she and her best friend of 15 years, Rayya Elias, are in a relationship. About two months ago, Gilbert announced that she and her husband José Nunes (aka Felipe in the book) are splitting up. So it looks like she is not dropping the 'love' from Eat, Pray, Love completely— she is just going on another soul-searching, novel-worthy journey in pursuit of it.