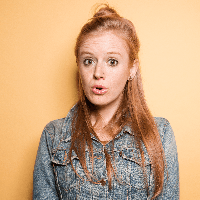 Filed by may wilkerson

|

Sep 13, 2016 @ 1:52pm
You know when you have a dazzling idea for a prank and then it goes really badly? And also you might be kind of a tool? That's what happened to a 33-year-old man named Simon Kane from the UK, who put his wife Leandra up for sale on eBay after he claims she was "unsympathetic" to his needs and "whining" at him. It was a joke, guys! Just not a funny one.