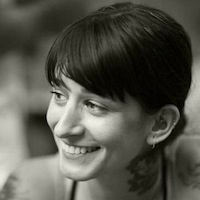 Filed by Jessie Dean Altman

|

Oct 11, 2016 @ 1:08pm
A reddit user going by the name dreichert87 posted a picture of the love note his 5th grade niece received from a classmate, and I am not kidding when I say it's sweeter than most love letters I've read in my whole life. He compares seeing her to getting "every Pokémon ever" and says her liking him back would be his "first ever victory." And oh yeah, he dotted all the i's with little hearts. How much game can one 10-year-old even have?
The full note reads:
Dear Abby,

Your eyes remind me of the evening sky. My heart felt like broken glass until I saw you, and then I felt like I had every Pokemon ever. I love how you play Zelda even when people think it's wierd. If you liked me it would be my first ever victory.

Love,

[Redacted]
No word on whether or not Abby likes him back yet, but it's safe to say they'll probably get married one day, right? Maybe wait until after high school, though. Give that love some time to mature.